From providing raw materials for production to enabling technological advancements, industrial chemicals are essential for driving economic progress. With the global economy now facing an economic slowdown, governments are increasingly prioritizing their support for this sector to stimulate recovery and ensure long-term growth.
This rethink of government policy is based on the latest economic data showing a recession in chemical industry output.
"The pandemic-driven rebound has subsided, and we expect consumer spending to continue to slow," reports Martha Moore, the American Chemical Council's chief economist, who goes on to forecast that, "Going into the second half of the year there is tremendous uncertainty, and the risk of recession remains high. In a soft economy, companies will be managing their inventories very carefully."
The picture is the same in Europe, with demand for industrial chemicals likely to remain sluggish. The latest data even anticipates that EU27 chemical production will decrease by around 8% in 2023 compared to the previous year.
As the European Chemical Industry Council, Cefic reports, "The first 4 months of 2023 have not delivered a strong recovery after the slump of production in Q4 2022. In Q1 2023, production volume already declined by 13,5% in comparison to the previous year." Adding that, "Demand from customers also showed a negative trend: domestic and export demand remained very weak and chemicals inventories needed to be reduced even further. Indicators for the European chemical industry still point to a further decline in incoming orders."
It is a gloomy situation brought on by geopolitical circumstances, but one that governments are hoping to rectify with policy.
Both European and U.S. governments are attempting to encourage chemical industry growth by awarding government funding to chemical production which supports the drive towards sustainability.
Yet the two sides of the Atlantic are approaching the issue from different directions.
Europe places more focus on CAPEX funding(supporting the construction of facilities with low or carbon neutral production) whilst the U.S. gives eligible enterprises OPEX priority (supporting operational expenditure, by subsidising green energy purchases or recycled raw materials). This calls into question whether the two regions will compete for green investment.
"The EU chemical industry is facing a perfect storm," says Marco Mensink, Cefic Director General. "The combination of high energy prices, lack of global demand and the U.S. Inflation Reduction Act (IRA) means there is simply no business case for investing in Europe now."
The U.S. IRA is a commitment to spend $500 billion on tax cuts, lower healthcare costs, and most significantly for the chemical industry to onshore raw material sourcing and promote cleaner energy.
As a report by industry consultants at McKinsey & Sons explains, "The act aims to catalyze investments in domestic manufacturing capacity, encourage procurement of critical supplies domestically or from free-trade partners, and jump-start R&D and commercialization of leading-edge technologies such as carbon capture and storage and clean hydrogen."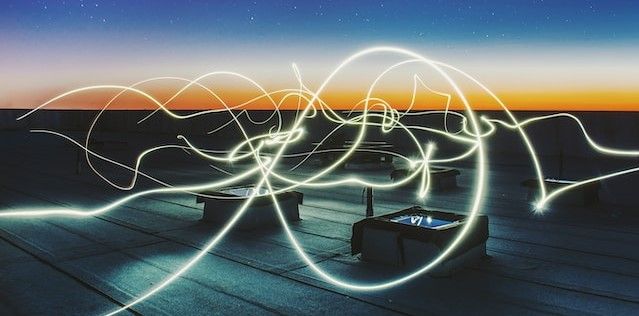 While this may threaten European chemical industry plans to encourage investment in its greener chemicals policy, Mensink is happy that governments are taking a keener interest in the overall health of manufacturing and the chemical production sector.
He has even publicly applauded American government support for a more sustainable U.S. chemical sector, stating that, "The U.S. IRA has put industrial policy back on the radar exactly when we needed it."
Marcel Moeller, Dow Polyurethanes Global Sustainability Director, agrees that U.S. policy, while competitive with European goals, can actually benefit both parties. "We know that competition is not a bad thing," he says. "It can also stimulate; it can also accelerate."
This viewpoint acknowledges the major industrial shift currently taking place - the move from globalisation to regionalization.
As a key development during the coming decade is expected to be the transition from a globalised world to one made up of various competitive regions. This is already evident in the return towards domestic production in Europe and the U.S. The political significance of energy security and a steady supply of essential commodities and raw material in the areas where consumers need them will continue to drive this move. A policy spurred on by the supply chain scares of the pandemic and the Russian invasion and threats to Europe's heating gas.
Governments worldwide have recognized the critical role of industrial chemicals in economic development and have started taking proactive steps to promote stability and growth in this sector. They understand that a robust and resilient chemical industry can drive innovation, create employment opportunities, and enhance competitiveness on a global scale. It can also be a gateway towards NetZero and the circular economy.
By providing financial incentives, implementing supportive policies, and fostering collaboration between the public and private sectors, governments are paving the way for a thriving chemical industry especially during these current challenging times.
---
Photo credit: Moritz320 on Pixabay, Federico Beccari on Unsplash, ivabalk, stokpic & fotoblend