The words "strategic autonomy" are on many lips in Brussels at present.
Politicians and economists are increasingly pushing the importance of ability of all EU members acting as an integrated whole level, free from outside influence. This is a major shift in policy following decades of globalisation and interconnectivity.
What is most strange, is that the buzzword has no clear definition.
As Chris M. Haenen, from GE Aerospace, notes, "While the EU has been on a path of implementing a doctrine of strategic autonomy since 2017, there is still no common understanding of the term. It has been invoked to exclude some R&D partners from EU funding, to justify a boost in state aid subsidies, to write new digital market laws and, most recently, to push for a new European Sovereignty Fund."
The phrase has already been applied to establish EU independence of:
·       Research (mostly for technology such as the EU space program, digital research etc., but also other R&D projects, in particular the EU's flagship research programme, Horizon Europe)
·       Operational sovereignty (reducing outside influence on EU state policy)
·       Industry (to remain competitive against the rest of the world)
·       Defence (ensuring the EU is strong enough to defend itself, as well as project power overseas)
·       Procurement (to adopt policies which favour EU-based industry and Europe's natural advantages)
But following Russia's attempts to hold European industry to ransom over energy imports and gas feedstock, the definition of 'strategic autonomy' is becoming more unanimous. Now it is being seen as freedom of raw material sourcing - a need to be independent of outside influence for materials key to the industry, health, and general well-being of EU citizens.
For this aim, the EU has devised a plan.
1.Raw Material Focus
Any strategy requires a collective understanding of what is most important. Legislators and commission policy have therefore begun outlining which raw materials are to be viewed as vital. They are establishing the criteria of measurement, such as economic importance, supply concentration, strategic applications, and anticipated supply shortfalls.
For example, it may be decided that as a supply of manganese is needed for military hardware, satellite production, batteries, and for electronic circuitry, that it should be added as a raw material of strategic importance, as it is vital for the goals of transitioning from fossil fuels as well as defence.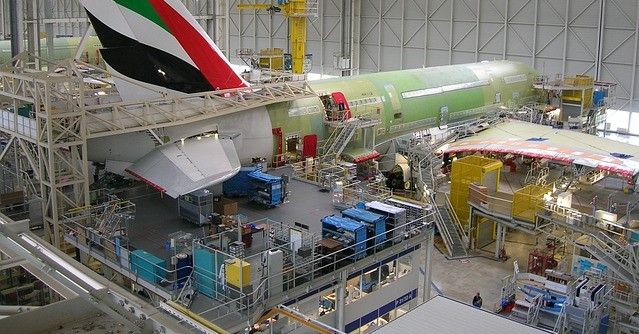 Declaring this would not only direct European and national efforts, but also provide a much-needed signal to private investors regarding priority. It would also reinforce innovation on how to reduce usage, or support research into finding a suitable replacement material.
2. Supply Chain Resilience
Supply chains have always been a compromise between price and reliability. But with evidence growing on the true cost of unreliability and the frailty of 'just-in-time' inventory, the EU is focusing more on supporting supply chain projects and attracting more private investment into mining, refining, processing, and recycling of key raw materials.
Strategic funding and assistance could be used to ensure that certain projects can be fast-tracked where appropriate. This would allow an enterprise such as a mining venture to move from exploration phase to refining facility as quickly as needed for the overall welfare of European industry.
With this in mind, President von der Leyen has reiterated her support for what Brussels has labelled 'Important Projects of Common European Interest.'
3. Integrating National Raw Material Strategies
The EU also has plans to tap into the knowledge and quality that is already embedded in member states raw materials agencies.
By uniting these bodies into a European network, the EU plans to find synergies, avoid duplication, develop more robust capacity, better anticipate problems, and generally work on a united front.
In doing so, it could establish a network capable of monitoring and stress testing EU-wide raw material issues. Foreseeing disruptions and calculating risks, as well as predicting price fluctuations, shortages, and excesses. It would also centralise decision making regarding investment, diversification, and stockpiling.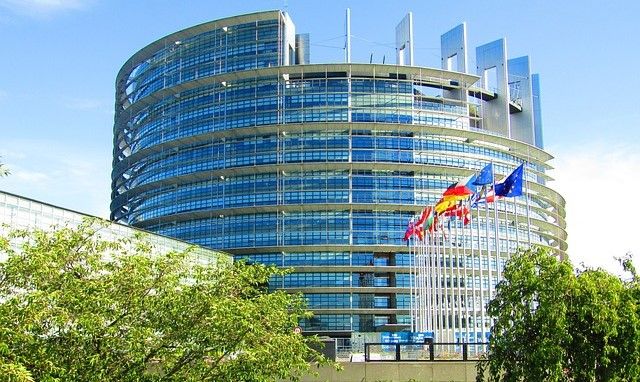 4. A Fairer Market for Raw Materials
The EU is also planning to expand on its Single Market ideals to create a level playing field for raw material providers. This can easily be done by homogenising legal requirements and standards.
"Numerous certification schemes on environmental and social performance of mining activities exist today," explains Haenen."Europe could take the lead for rationalising and consolidating such certification schemes, so that raw materials activities in the EU can be internationally competitive and attract private investment."
He even gives a clear example of where strategic autonomy could be applied. Observing that, "The EU Solar Strategy rightly aims at massively deploying solar PV energy in Europe. And yet to achieve these objectives, we massively rely on imports from China. Which rely on polysilicon extracted with a much higher carbon footprint than its equivalent in Europe."
In keeping with the goals of the circular economy, targeted adjustments and harmonization is planned for strategic stockpiling and recycling, as well as for the exploitation and processing of other raw materials.
Work is already underway in Brussels and other EU capitals to legislate towards strategic autonomy. Progress on the Critical Raw Materials Act, the agreed embargoes on Russian fossil fuel imports, and NetZero targets all point towards a more stable, independent future for raw material sourcing across Europe.
Events such as Greece's debt default, the 2008 financial market crash, the COVID vaccine, and the war in Ukraine have already shown the power of EU member states working together. While Brexit is starting to show the weakness of a 'go-it-alone' strategy.  
The EU has always thought and acted with grand vision based on cooperation. For this reason, among others, it is clear why strategic autonomy of raw materials is becoming a new goal.
---
Photo credit: Andreas160578 on Pixabay, Udo Pohlmann, Gunter, WikimediaImages, Tham Yuan Yuan, & Kebut Subiyanto on Pexels