The industrial chemical sector has always prided itself in the weight of its investment into innovative technologies, environmentally friendly energy sources, novel processes, and more sustainable raw material supplies.
This is especially true in green-savvy Europe, where public image and political pressure towards cutting-edge solutions, lower carbon emissions, and connection with the circular economy are key.
However, reports on the flow of investment point to a new trend of European chemical producers moving production to China and America.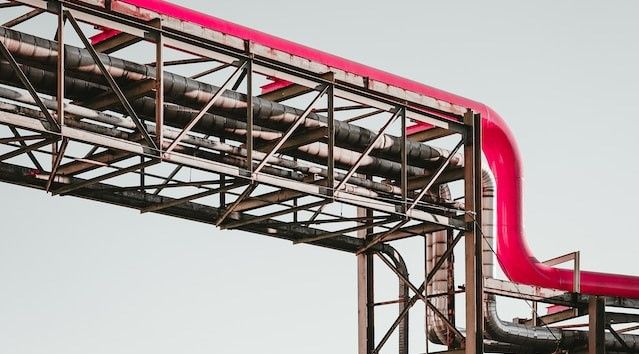 Greener energy, tax incentives, and fast-tracked construction
Chemical manufacturers are being drawn to invest outside of Europe by government-backed packages which offer greener energy, tax incentives, and construction which is fast-tracked through red tape.
"Investments in new plants and new technologies . . . are flooding out of Germany," said Michael Vassiliadis, chair of IG BCE, the German chemical and energy industries union. Noting that the flow of investment out of Europe has gained pace since the energy crisis instigated by the Ukraine war.
Last year, for example, the U.S. passed the Inflation Reduction Act which gave government funding to greener energy sources and low-carbon technologies. This has encouraged private investors to build manufacturing facilities in America – particularly for eco-conscious chemical companies.
Meanwhile, China has been fully aware of the slowdown in its economic growth and is taking a more aggressive stance to attract foreign direct investment, especially in high-tech areas, such as advanced manufacturing, as well as industrial chemicals research and production. A strategy that is part of Beijing's efforts to move its manufacturing sector higher up the value chain.
Evidence of this can be found in BASF's investment into a €10bn petrochemicals complex in Zhanjiang. When complete, the site will be an industrial chemical facility which a recent Financial Times report described as, "… modelled on the German group's headquarters in Ludwigshafen" with "cutting-edge technologies" and the "highest . . . sustainability standards."
At the same time, European companies have been downsizing their domestic operations (BASF has already closed two ammonia plants in Ludwigshafen) as they have been hampered by rising energy costs, sustainability issues over raw materials, and EU regulatory pressures. This is in contrast to the Chinese authorities' readiness to support green energy projects such as the construction of a wind farm next to the new Zhanjiang site.
Chemical production moves closer to markets
It is also a sign of chemical production being pushed closer to markets, with China already making up more than 42% of the global industrial chemical market.
"I would hope that [European] politicians are aware of these trends," said Christian Faitz, co-head of chemical sector research at Kepler Cheuvreux, fearing that if the course continues it could threaten the long-term existence of European industrial growth. The German chemical industry trade body, the VCI, has also warned of the threat to local chemical production, noting that in recent years, 20% of investment by the European chemical sector has been in facilities in China. While the German Economic Institute notes that the country has declared a record deficit in corporate investments in 2022. A situation which it called 'alarming.'
Given the chemical industry's ability to provide so many jobs, investment in infrastructure, export goods, and support for other sectors, such as farming, manufacturing, scientific research, and pharmaceuticals, alarm bells should be ringing loud and clear over the health of the European chemical sector.
---
To learn more about this topic read: Are Chinese Market Forces About to Kill the European Chemical Sector? or Supply Chains Facing Next Big Stress with EU Sustainability Law
---
Photo credit: Ken Chuang from Pixabay, Marcin Jozwiak on Unsplash, Martin Adams, & Freepik