When the coronavirus pandemic first began there was an immediate shortage of hand sanitiser. With the whole world suddenly facing a life-threatening need to have clean hands, demand instantly outstripped supply.
The response from the chemical industry to ramp up production was admirable, but insufficient.
When lockdowns were introduced and pubs and bars closed, demand for alcohol fell. This left an opportunity for smart distillers to switch from making alcohol for drinking to begin making alcohol for hand sanitiser products.
"We were fighting a war against this thing and there was no hand sanitizer," says Brian Ferguson, a producer of rum, whiskey, and vodka. "I started researching and realized we can make this stuff internally ― so we started doing it."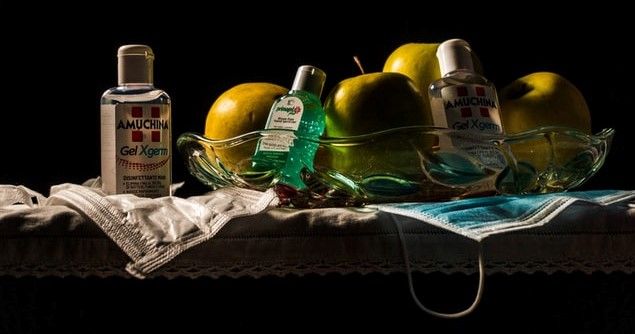 "At the beginning, there was all this demand and no supply," recalls Philip McDaniel, CEO of a Florida-based distillery. "You could make it, charge for some, give some away and you were doing good."
The outcome of these efforts helped to fill a gap in the market, but also left many people with strange smelling hand gel.
"Why does all the hand sanitizer smell like tequila now?" one user on Twitter observed. "Tequila-scented hand sanitizer has got to be the first thing outlawed in 2021," wrote another.
If your hand sanitiser smells a bit boozy, it doesn't mean that it's not cleaning your hands properly, but it also isn't quite right.
As the journal Business Insider explains, "By definition, ethanol is an organic chemical compound that is colorless and, although boasting a characteristic odor, shouldn't smell like any specific spirit. Which is to say that if your hand sanitizer smells like tequila, bourbon or vodka, it's not because the products share ingredients. It's because the company selling you the disinfectant may not be following proper production procedures."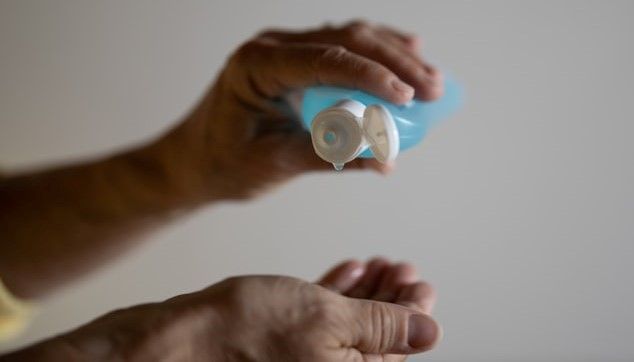 Now that we are past the first wave of infections, the market for hand sanitiser has stabilised quite a bit. This means that most of the cowboys and fly-by-night producers of hand sanitiser have largely been driven out of business. In turn, governments have begun to tighten manufacturing standards, having previously eased restrictions or having turned a blind eye to those who were simply trying to do a public service by turning their distillery into a disinfectant factory.
But why do some hand sanitiser products smell bad?
"Whoever is doing that is either not making it according to the FDA formula," says McDaniel, "or they're going through a totally different approval process [by which] you have to get a license. It's a more intense process."
In most countries, there are generally three ways to market a hand sanitiser product.
1.       Follow temporary government guidelines that allow for hand sanitiser production to be boosted in response to the pandemic.
2.       Follow regulations that apply to over-the-counter topical antiseptics.
3.       Submit an application for a new chemical product.
This means that if your hand sanitiser product smells bad or smells of drinking alcohol, then maybe you should think about changing brands.
Meanwhile, many of those hoping to avoid the bad smelling hand sanitisers that can still be found in shop doorways, have turned to making their own cleaning products as a way to keep costs down.
However, experts strongly advise against this approach.
"I do not recommend that the average person make their own hand sanitizer. Nearly every single recipe I have seen online or on the news has been improperly formulated," said Li Wong, a qualified vintage aromatherapist, environmental scientist and biologist, and professional cosmetic formulator. "If you are in a pinch, I suggest either using ethyl alcohol or isopropyl alcohol in a spray bottle (the alcohol concentration needs to be at least 60% alcohol to be effective). Or use the World Health Organization's formulations."
So, it seems that there is no way around the problem.
When it comes to hand sanitiser, you need a decent product that is neither toxic nor bad smelling. When it comes to hand sanitiser, you need a product that kills coronavirus and other pathogens. When it comes to hand sanitiser, its best to leave it to the professionals.
---
One range of hand sanitiser products that is both effective against coronavirus and smells great is made by AG PROTECT (who sponsor this website).
Their hand gel has the subtle scent of apple, while their disinfecting spray has been described as a "having a mint and lemon fragrance mixed with water lily, peony, jasmine, cedar, and a hint of the sea."
Looking for a better smelling hand sanitiser or disinfecting spray?
Then please consider AG PROTECT's range of products, all of which meet EU standards and smell fantastic.
---
Photo credit: Katie Harp on Unsplash, Noah on Unsplash, Luca Tacinelli on Unsplash, & AGPROTECT