By now we have all become used to the routine of having cleaner hands.  
Entering a shop? Use hand sanitiser.
Returning home? Use soap and water.
Stepping off the bus? Use hand sanitiser.
However, despite the hand sanitising constant that is the new normal, there are still some tricks to be learnt for better hand sanitation.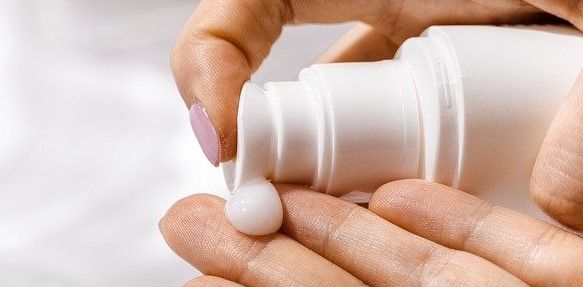 1. Remove rings before using hand sanitiser.
According to Dr Greg Goodman, president of the Australasian Society of Cosmetic Dermatologists, people should always remove rings and bracelets before applying hand sanitiser as the alcohol used in most hand sanitisers could discolour or wear away at jewellery.
Alternatively, he suggests, "… taking off your rings and cleaning them after you've used hand sanitiser."
Furthermore, soap and hand sanitiser can get trapped underneath rings and watch straps and may become an irritant form of dermatitis.
"Sometimes alcohol will tarnish and wear away at the top layer and some people may become more prone to a nickel allergy from that," explains Dr Li-Chuen Wong, head of the dermatology department at Sydney's Westmead Children's Hospital.
2. Moisturise after using hand sanitiser.
"Hand sanitizers are antiseptic products - they are formulated to disinfect the skin," says Vanessa Thomas, a cosmetic chemist, and founder of Freelance Formulations. "Frequent use can cause skin irritation or dry out the skin. If you have sensitive skin, the effects can be worse. The drying out is caused by alcohol."
The expert advice against this condition is to use hand sanitiser only when necessary and to use a decent moisturiser.
"It's important to not overdo the sanitizer and to moisturize after every use," advises dermatologist Dr Peterson Pierre.
"If you cannot minimize your hand sanitizer use, a good idea is to follow up with a moisturizing regimen," adds Thomas. "Dry skin is caused by a lack of water content in the skin. A moisturizer with humectants and occlusives is best. Occlusives help to create a film over the skin to hold the moisture in, and humectants (hyaluronic acid is an example of one) help to attract water to the skin."
3. Get children in the sanitising habit.
While parents have been teaching their children to wash their hands before eating and after using the bathroom, the new normal offers the chance to raise everyone's cleanliness routine at a young age.
As such, soap and water should become a more frequent and thorough routine, and a squirt of hand sanitiser should become the norm at more periodic times of the day.
Alongside textbooks, pens, and pencils, a small bottle of hand sanitiser should also be added to each school bag. Today, many companies offer pocket sized bottles or travel packs of hand gels and sanitisers, small enough to fit inside a pencil case or into the side pocket of a schoolbag. There it can be easily seen and can act as a reminder to clean hands frequently.
Before the pandemic, keeping our hands clean was a matter of health and common curtesy. The arrival of coronavirus has made it a far more important issue – one that is disrupting everyone's lives and putting the most vulnerable in society at serious risk.
Medical experts highlight how on-the-go cleaning products are a key part of everything returning to normal.
"If soap and water is not immediately available," says Dr Tsippora Shainhouse, a dermatologist working at SkinSafe. "Hand sanitizers are a good alternative to reduce potentially infectious microbial load—such as viruses, bacteria, fungus—on the hands or skin."
---
If you would like a handy travel pack of hand gel or a pocket-sized container of hand sanitiser for your child's pencil case, your coat pocket, or handbag, then take a look at the extensive range of products offered by AG PROTECT.
---
Photo credit: Vesna Harni from Pixabay, Julia M Cameron from Pexels, AdoreBeautyNZ, & AGPROTECT