The European chemical industry seems to have overcome the worst its recent troubles. The gas supply restrictions from Russia have been negated with huge investment and government support for LNG terminals and imports. High energy prices are fading, and the supply chain crisis has become a distant (if not still traumatic) memory.
However, inflation is still uncommonly high and the risk of long-term economic stagnation or even recession remains very real.
In this light, the EU Commission appears to be uncertain how to proceed with chemical industry regulations.
While the Green Deal continues to be a central pillar of policy - outlining investment plans and laws to direct Europe's economy towards sustainability and carbon neutrality - proposals to strengthen REACH legislation have hit an ambiguous crossroads.
---
The Registration, Evaluation, Authorisation, and Restriction of Chemicals (REACH) legislation was introduced in 2006 as a way to ensure chemical industry safety across all member states. It also maintains a single standard for all chemical products both domestically manufactured and imported.
---
The original plan was for a significant overhaul of REACH aimed at making a cleaner and safer environment, free of hazardous substances. However, the release of the proposals has now been set further back despite an already year-long delay. Instead, it is believed that the Commission is now proposing a more 'targeted' revision which is more considerate to chemical industry needs.
This is based on a recent Commission statement which outlined its new goal to, "secure European competitive advantages and innovation by promoting sustainable chemicals, simplifying and streamlining the regulatory process, reducing burden and protecting human health and the environment."
Much more business-friendly EU political jargon.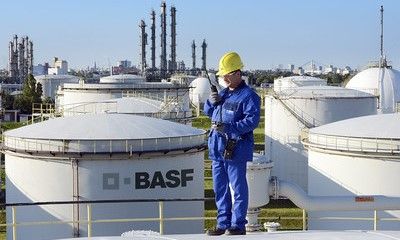 "Obviously, there is the big question as to whether this [chemical regulation change] is necessary at this moment in time," argues Markus J. Beyrer, director-general of BusinessEurope.
"We are happy that there is no date for REACH [revision]," adds Peter Liese, a German lawmaker from the centre-right European People's Party (EPP).
With BASF's recent announcement to permanently downsize its European operations while investing €10 billion in a new chemical production hub in Zhanjiang, the argument is powerful.
While China is likely to have offered BASF numerous tax breaks and subsidies for the new facilities, it is widely acknowledged that minimal bureaucracy and lower chemical safety limits help to promote the investment outside of the EU.
It is a comparison highlighted by the German chemicals industry association VCI, which believes that only simplified chemical regulations will aid EU economic growth.
"Companies need legal and planning security for investments," the association recently announced. Adding that, "It is important that the competitive and innovative ability of the chemical and pharmaceutical industries is maintained under the high safety requirements compared to international standards."
However, the delay in reform and the unknown priorities of the Commission are making it unclear how chemical companies should progress.
"The longer you delay the reform," argues Natacha Cingotti from the environmental NGO Health and Environment Alliance (HEAL), "the more uncertainty you keep lingering about what the future framework for regulating chemicals will look like. And if you're an investor, something that you don't like is uncertainty."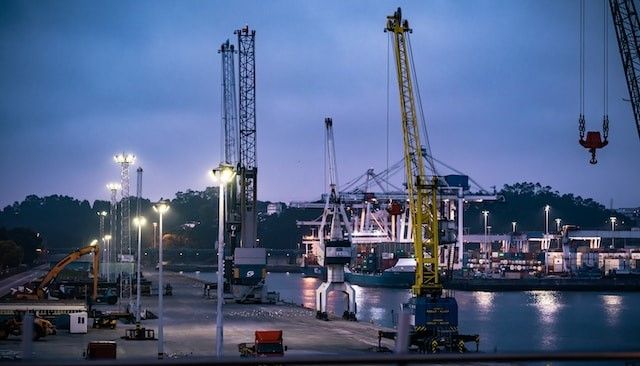 Environmentalists fear that EU President Ursula von der Leyen will use these remaining months to focus on her re-election campaign (although she has yet to declare that she will run) and that as a German national she is being swayed to give greater support to Germany's embattled chemical industry which provides more than 10% of German GDP.
"Von der Leyen being German, there is fear that her national political ties may influence her end-of-mandate decisions," says Mariana Goulart, policy officer for chemicals at the European Environmental Bureau (EEB), a green umbrella group. "Especially considering that her own political future may depend on concluding her EU mandate on good terms with her fellow German politicians."
While the Commission claims that the delay will only be short-lived, many Brussels insiders are not convinced.
"This delay is far more significant than 'just one year'," adds Goulart. "With European Parliament elections to take place in May 2024, the delay is effectively 'game over' for the REACH reform during this legislature and under this Commission."
Others are claiming that chemical industry legislation is far more important than protecting the needs of chemical industry lobbyists.
"This is particularly the case for certain polymers and for endocrine disruptors such as Per- and polyfluoroalkyl substances (PFAS), for which there are currently no regulations," claims Zakia Khattabi, the Belgian Climate and Environment Minister who is calling on the EU executive to "achieve the ambition of a toxic-free environment".
"We need legislation to push these processes further," declares an open letter to the EU Commission President signed by more than a dozen companies, including IKEA, H&M Group, Adidas, and Decathlon. Adding that, "If the market for safer alternatives were given the opportunity to grow, we would all benefit. Not only people and planet, but also European industries."
Despite all the political back and forth, the EU Commission claims that it is steadfast in its support for the Green Deal and Europe's environmental ambitions. Claiming that the delay (however long) is merely in respect to the size of the changes needed to the vast REACH catalogue of chemical products.
"Our determination to work towards a toxic-free environment remains unchanged and the Commission stands by our commitment to revise the chemicals legislation," states a Commission spokesperson. But that was back in February of 2023.
With the war in Ukraine still dragging on and the European chemical industry stagnant, it remains unclear which priorities in Europe come first.
---
To discover more about Europe's chemical industry health read: Europe's Rare Earth Element Self-Sufficiency Challenge or The Imminent Chinese Threat to Europe's Chemical Industry
---
Photo credit: Maksym Kaharlytskyi on Unsplash, Guillaume Périgois, Raymond Eichelberger, , Chuttersnap, & Nicolas Hippert