As the year draws to an end, the thoughts of many turn to Christmas. It is a season of giving and sharing which is central to the spirit of the AG CHEMI GROUP team.
Based in Prague, the raw material suppliers at AG CHEMI GROUP have continued to assist their clients with their manufacturing needs. But at the same time, they have also been supporting those in the community who are less fortunate than themselves.
For over a decade, the company has been helping both the elderly and disadvantaged children at the following homes:
·       The Charlotte Masarykova Children's Home
·       The Rudna Home for Seniors
·       The Eliska Purkynova Home for Seniors
·       The Fenix Home for Seniors
·       The Seniors' Complex in Trebesin, Prague
·       The Agata Home for Seniors
This support includes regular visits, financial assistance, and gifts of AG PROTECT's hand sanitiser and disinfecting sprays.

But beyond the charitable donations and support for safe and healthy living throughout a year stricken by COVID, AG CHEMI GROUP is part of a chemical industry which supplies so much of what makes this time of year so festive.
More specifically, from the wide range of chemical products which AG CHEMI GROUP supplies, some can be found at the heart of Christmas celebrations everywhere.
For example, Christmas cards and wrapping paper would not be available if it wasn't for potassium carbonate (K₂CO₃) which is used in the paper making process. Sometimes called caustic potash, potassium carbonate is a versatile raw material which is also essential for making the glass that holds celebratory drinks and Christmas tree baubles.
Another product supplied by AG CHEMI GROUP is sodium tripolyphosphate (Na₅P₃O₁₀). STPP is needed as a thickener, tenderizer, or preservative in the preparation of thousands of different foods, such as canned meats, soft drinks, and other processed treats. It also provides the colour caramel, makes pretzels crispy, and softens snacks like olives.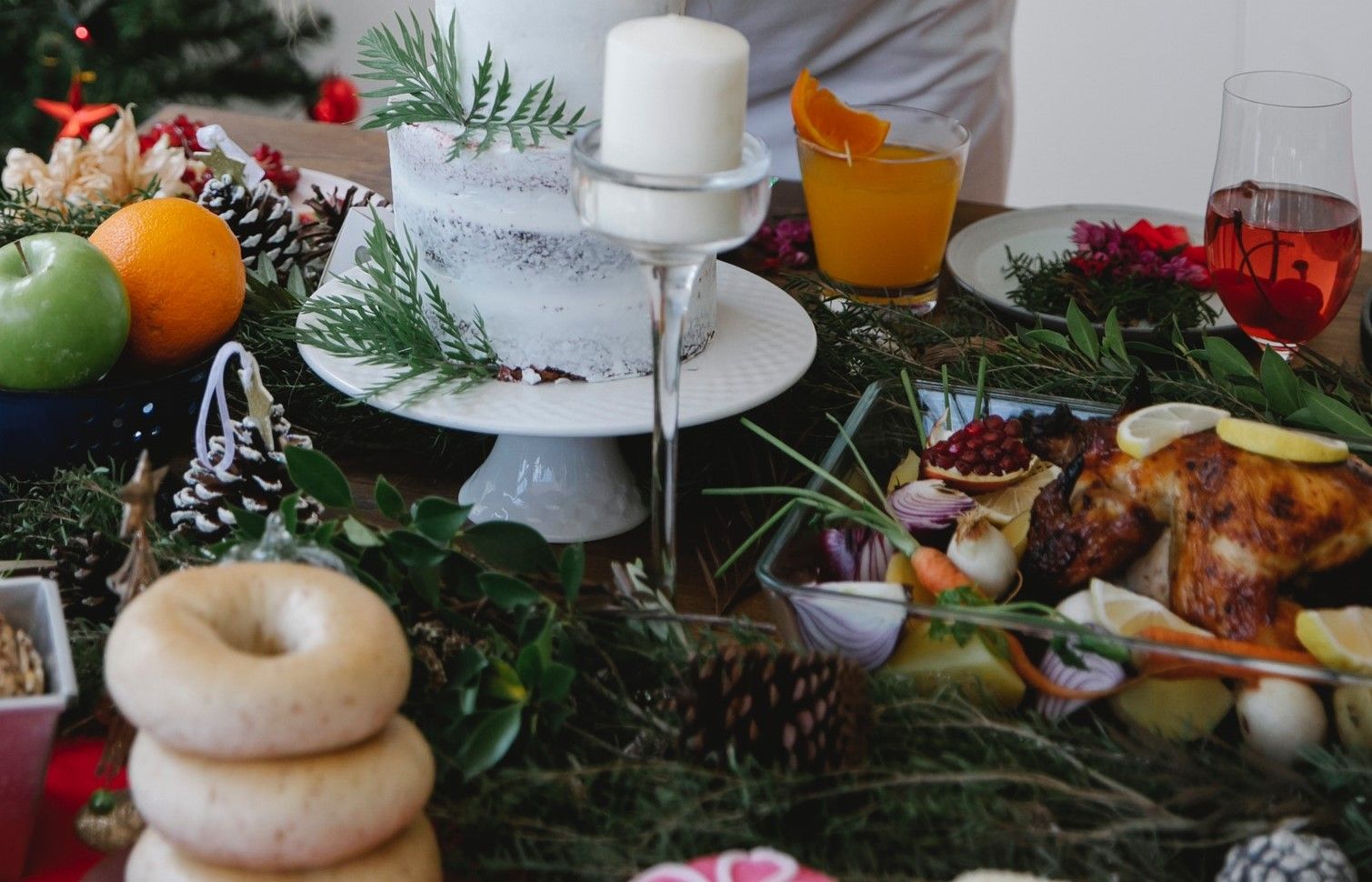 Another food additive available from the AG CHEMI GROUP team is citric acid monohydrate (C6H8O7) which is applied as a preservative and flavouring. It also works as an emulsifying agent in ice-creams, as an acidulent in gels, creams, and liquids, and as a food acidity regulator.
Additionally, the company sells potassium sulfate (K2SO4) or sulfate of potash (SOP) which is used to make the fertilizer to grow so much of the food on Christmas tables everywhere.
Furthermore, no home would be clean and Christmas-ready without the detergents, bleaches, and household cleaners made with sodium percarbonate coated (Na₂CO₃·1.5H₂O₂). While, so many toys and new gadgets given as Christmas presents would be without power if it wasn't for the alkaline batteries made with the potassium hydroxide (KOH) supplied by companies like AG CHEMI GROUP.
With the chemical industry so often maligned for its role in climate change and the toxic mistakes it has made, it is easy to forget the positive work the industry does. Chemical companies employ an estimated 20 million people worldwide and supply so much of what modern living needs.
Furthermore, while the public often associates the production of chemicals with multinational corporations, such as BASF, Dow, and ExxonMobil, most products are supplied by small and medium sized businesses. They are locally owned enterprises which are ethically run by upholding social and workplace values.
It is businesses like AG CHEMI GROUP which supply not only the chemical products and raw materials needed to make Christmas special, but which also play a key role in providing the Christmas spirit.
---
To learn more about the industrial products that AG CHEMI GROUP supplies and what they are used for read: Uses for KOH in Farming, the Chemical Industry, and Food Processing or Potassium Carbonate for Soaps & Detergent
---
Photo credit: Jess Bailey Designs from Pexels, Tim Douglas, jKartak from Pixabay, & AG CHEMI GROUP