The plastic industry has many challenges. Foremost of those is plastiphobia; a major illness that has swept across the population causing widespread dislike for plastic.
Fortunately, there is a cure for plastiphobia; recycling.
Increased levels of recycling will diminish the plastics industry's dirty image, allowing plastic producers to enter the circular economy, reducing mankind's impact on climate change, and preventing the pollution of rivers, lakes, and oceans.
The route to this goal is clear, as a recent report by industry consultants at McKinsey & Sons outlines, "The first is to design or redesign plastic products to be recyclable. Next is putting in place effective systems to recover end-of-life plastics. The third element is to reuse the recovered plastics by recycling them, turning them into new products that will create value."
But now, like many things in the economy, the coronavirus pandemic has suddenly put a halt to hopes of increasing how much plastic is recycled – despite figures showing that plastic consumption is up.
The latest data from the American Chemical Council, shows that, "U.S. production of major plastic resins totaled 8.0 billion pounds during March 2020, an increase of 6.4 percent compared to the same month in 2019. [While] Year-to-date production was 23.0 billion pounds, a 6.4 percent increase as compared to the same period in 2019."
Possibly, the increase in plastic useage is a result of people seeking protection from the virus, with disposable gloves, plastic visors, respirators, ventilators, and especially single use plastic bags, all in higher demand.
However, the plastic recycling sector is hurting because of the way that local governments are being distracted, both in manpower and finance, from maintaining recycling services.
Instead, resources are being redirected to the more urgent need of handling the pandemic, while other staff are having to stay at home to protect their health.
As plastics industry experts at Platts, report, "Ten states in the US currently have 'bottle bills', or mandatory container buyback programs. Now, eight of these ten states – Connecticut, Iowa, Maine, Massachusetts, Michigan, Oregon, New York, and Vermont – have temporarily halted enforcements that require retailers to participate in these container redemption programs. This means that residents in these states are no longer able to redeem their used beverage bottles for deposit value."
Additionally, the report found that, "Curbside recycling programs in over a dozen municipalities across the country have also come to a halt, with many more closing drop-off sites, limiting service hours, and cutting the amount of acceptable materials for collection, such as bulky, mixed, or yard waste."
In numerous other cities, legislators have designated recycling services as 'non-essential' and have halted collections, reallocated recycling workers to other tasks, or kept recycling processing staff at home until the pandemic has passed.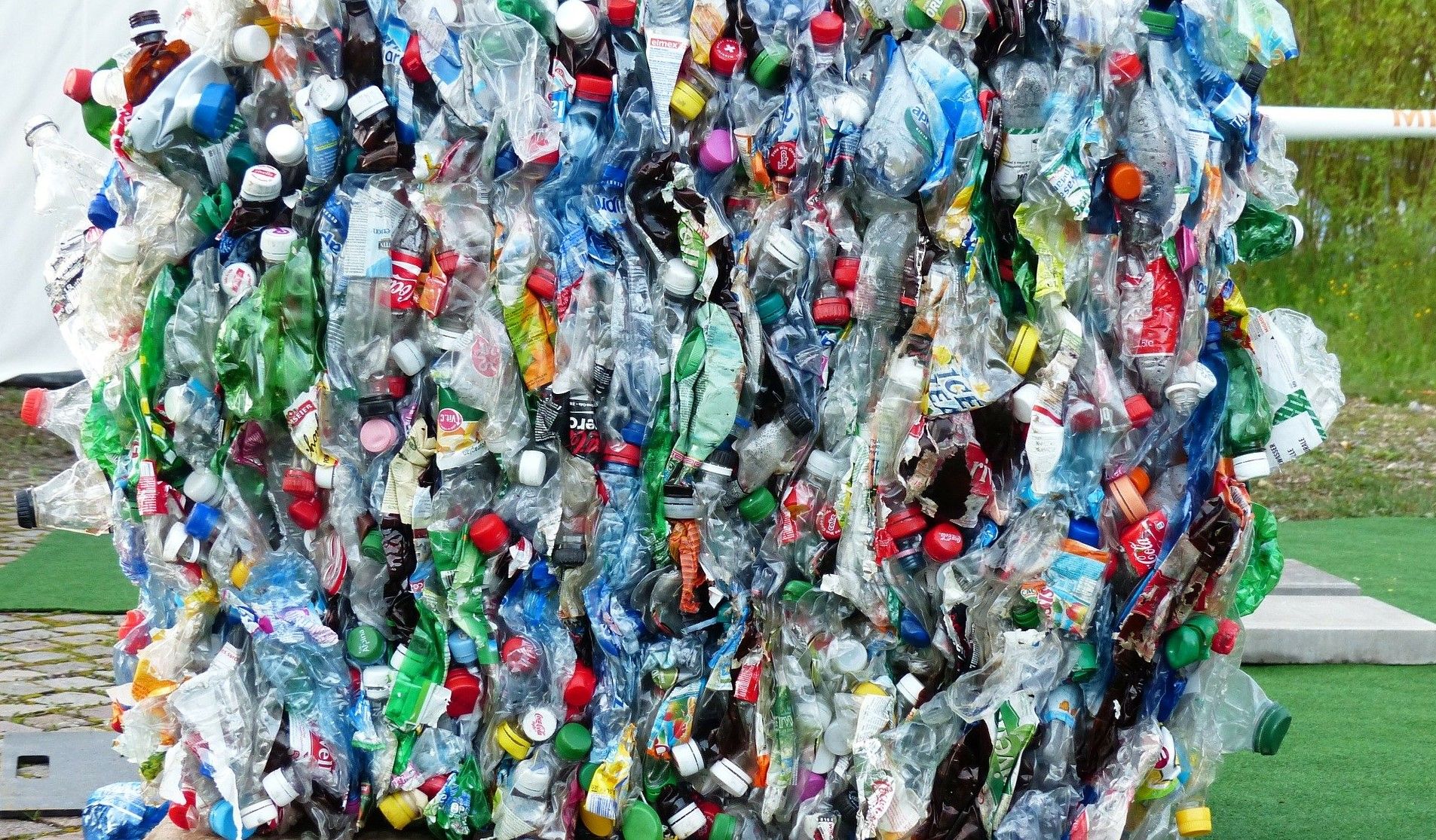 "We need to change these services," explains Cindie Langston, the solid waste manager of Casper, Wyoming, in a recent press release, "because we have found we cannot maintain the sanitizing and social distancing procedures."
The city has temporarily stopped all collection services at nine of its recycling facilities.
Unfortunately, these lockdown restrictions and cutbacks in the recycling sector have come at a bad time.
The warmer weather and limits on public activities to 'daily exercise' has resulted in a surge in PET bottle usage. The 'stay at home' orders, coinciding with traditional spring cleaning, have also resulted in greater numbers of garages and homes being emptied of unwanted items. This is creating excessive strain on local recycling streams.  
Furthermore, the pandemic has led many people to change their usual routines, upsetting their normal usage and recycling rate of plastic.
"People are hoarding food and beverages, some of which are packaged in PET," noted a California recycler. Explaining how, "People here will keep their empty PET containers to collect the CRV [California return value] when they feel comfortable going out. The problem is that this inventory may not make it into the recycling system right away."
The result is that supplies of recycled plastic are dwindling.
One product that is already under strain is PET bottle bales, a standard feedstock for recycled food-grade resin used by many firms for the production of food and drink packaging.
As one California buyer of recycled plastic observed, "Bale supply is going to keep going down and eventually disappear for the most part until this blows over, but obviously no one knows how long that will be."
Other users of recycled plastic have dropped their focus on sustainability and are now concentrating on the health of their workforce and keeping businesses running.
"Companies are in survival mode," notes Rob Stier, an analyst at S&P Global Platts, "so they probably are not going to worry about paying more for recycled content when their business and the entire energy value chain is at risk."
For many businesses, this makes sense. Lower prices for virgin plastic – brought on by the oil price drop – coupled with limited supplies of recycled plastic and new lockdown operating rules, put concern for the environment low on the list of priorities.
As one Midwest recycler observed, "Sadly, we're transitioning away from a green story to one of cheap virgin material."
---
To find out more about how the coronavirus is damaging the plastic recycling sector, read: Will COVID-19 Kill the Plastic Recycling Industry?
---
Photo credit: mali maeder from Pexels, Krizjohn Rosales from Pexels, Polina Tankilevitch from Pexels, & Magda Ehlers from Pexels