The risk averse chemical industry is having to quickly adapt to the global challenges thrown up by the pandemic, the supply chain collapse, and the war in Ukraine.
As a result, leading companies in the chemical sector are incorporating flexibility to enable faster responses to risks, whether they relate to raw supplies, manufacturing facilities, or unforeseeable occurrences like geopolitical crises and extreme weather.
In a recent survey conducted by the American Chemical Council, notes Alex Pierroutsakos, industry executive advisor of chemicals at SAP, "97% of respondents reported having modified their operations due to supply chain issues and/or transportation disruptions and delays."
Supply Chain Strength
The recent disruptions have forcing chemical companies into a rethink of how they source raw materials.
"What's different now is how supply chain disruptions are much more frequent and causing more problems," said Darcy MacClaren, chief revenue officer, SAP digital supply chain at the recent ASUG Best Practices round table. "Companies and heads of state are building the concept of risk into supply chains regardless of where disruptions can originate."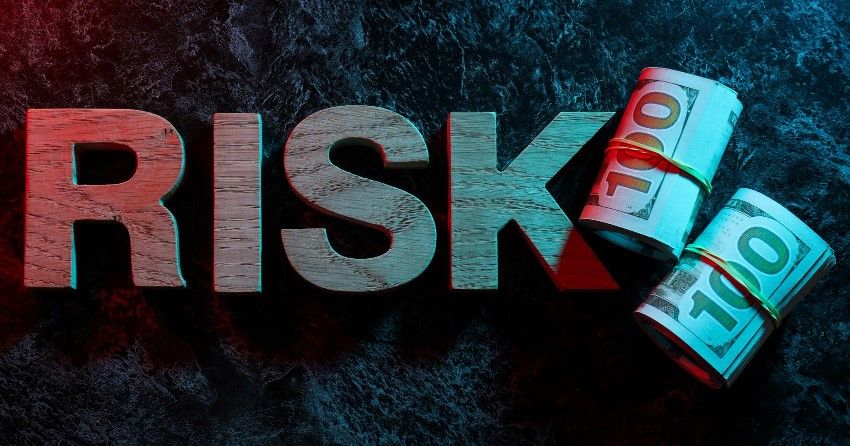 The chemical industry is no longer focused solely on the efficiency and cost-cutting measures which have worked so well in the past. Instead, chemical companies are factoring in risk mitigation and system flexibility, whether they relate to raw materials or manufacturing facilities. It is a change that is evident in practices from senior-level executives to sales and operations.
"Chemical industry organizations need to be connected with their ecosystem downstream and upstream so they can anticipate and react faster to disruptions," adds MacClaren. "It's a different way of looking at the supply chain."
Factoring Risk Assessment
The key to achieving a dynamic supply chain is having fully connectivity throughout the system. Doing this often means adjusting a chemical business's KPIs away from pure cost and speed valuation towards assessing risk.
There is a difficult balance to weigh up the value of a lower cost input chemical or feedstock against a more expensive yet locally sourced product. Particularly as making the right decision involves collaboration with all parts of the operation – production plants, logistics, sales teams, and even final customers. Only by doing so can an effective, dependable, and profitable supply chain be maintained.
"It starts with planning," says David Kobe, senior director of global logistics and trade compliance operations at Albemarle. "Here we align our sales forecasts to what customers want and what we can produce. Once we know what we'll make for whom and commit to volumes, we can manage the entire order-to-cash process. Then it's sent into transportation management and that's where the magic happens. We're giving customers visibility to their shipments in a B2B environment."
Back to Big Data
"In a commodity market like chemicals, companies need an integrated solution that connects what they're producing and when with transportation and delivery," explains Vikas Dhand, supply chain and smart manufacturing leader at Deloitte. "Using what we call dynamic order processing excellence, the system looks at the entire network, telling you where to cost-efficiently ship the product to customers, and automatically suggesting profitable alternatives. Demand sensing continuously updates forecasts as orders change."
Given the amount of data to be tracked and assessed in the complex issue of raw material sourcing, production, transportation, and sales, only by adopting an automated system (such as AI) can such a process be successful.
"With a solid foundation of master data and systems that talk to one another we're looking forward to continue building solutions that will affect the best possible outcomes for customers, and give us competitive advantage," says Kobe.
It is a point also highlighted by MacClaren who notes that, "Other industries like consumer products are pulling granular data from different places to understand event patterns and the business impact, using AI and ML algorithms to more accurately predict their demand at a detailed level quite far out."
Chemical sector leaders and manufacturers became aware of their vulnerability following the post-pandemic chaos of container scarcity, extreme weather, blocked ports, driver shortages, trade tensions and tariffs. Consequently, organisations across all sectors are using data analytics at each stage of the operation, improving connectivity throughout departments to stay ahead of supply chain risk.
Doing so is improving chemical companies' resilience to all manner of unforeseen issues, providing the more solid and dependable chemical industry that the global economy needs.
---
If you would like to read more on this topic, visit: How AI Will Benefit Logistics and Raw Material Procurement or The New Shape of Europe's Chemical Industry is Outside of Europe
---
Photo credit: Freepik, Paul, Freepik, Hebi B on Pixabay, & atlascompany