President Trump leaving office will be seen by many as a sea change in American politics and the economy and a new direction for its major industries, such as the chemicals sector.
He was often cited as the leader of the 'climate change hoax' movement, a fervent supporter of fracking, and one to boast of the expansion of America's oil and petrochemical consumption. His withdrawal from the Iranian nuclear deal and its replacement with sanctions on Iran's oil exports, boosted the value of America's oil reserves and its chemical feedstock advantage. Meanwhile, 'Trump Digs Coal' became a major slogan at his rallies.
Like all leaders, his words influenced the actions of others, and may have pushed some boardrooms into thinking that fossil fuels are as significant today as they were ten or twenty years ago.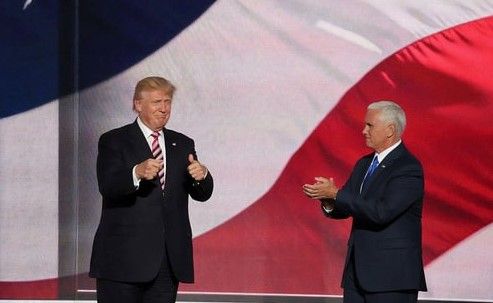 As Paul Hodges, a petrochemical market consultant at ICIS observes, "Many US companies assumed that oil would always be >$100/bbl, giving gas a feedstock cost advantage. They expected China to continue growing at double-digit rates and require ever-increasing petchem imports. They ignored rising protectionist risks and assumed they would always be able to ship tariff-free on a global basis." As such, "they had no time for the sustainability agenda, or for worries about plastic waste in the oceans."
So, will all of that change now that Trump's time in the White House is over?
Certainly, some change should be expected. A report by chemical industry analysts at the Antea Group states that, "The Biden Administration will arrive as implementation of the Toxic Substances Control Act (TSCA) enters a critical stage." Adding that the new Environmental Protection Agency appointments will, "have a significantly different approach for evaluating chemical risk than the Trump Administration, with fundamental material impacts on all ongoing efforts."
However, Biden is no outsider to the chemical industry. He has a close history with DuPont, which is the largest employer in his home state of Delaware. In fact, Biden celebrated his first election to the Senate at the Gold Ballroom in the Hotel du Pont in 1972.
So, the relationship between Biden and the chemical industry is not directly 'anti-chemical'. As the Wall Street Journal reports, upon his first election, "While bashing other big companies for tax avoidance, Mr. Biden singled out DuPont as a 'conscientious corporation' for paying a higher rate."
More relevant to the chemicals sector is his view of oversized corporations. The Journal adding that, "Mr. Biden seldom publicly discusses DuPont by name, but in private, according to aides, he regularly cites its restructuring and downsizing as Exhibit A of modern capitalism gone awry. He often bemoans what he believes to be corporate America's prioritization of investors over workers and their communities."
Perhaps the primary focus of any change to chemical industry legislation will be Biden's approach to the Toxic Substances Control Act (TSCA), a refreshed piece of legislation since its overhaul in the summer of 2016.
As this was at the end of Obama's term in office, the strength and effectiveness of these laws have not yet truly been tested. This is due to President Trump's putting Scott Pruitt (a 'climate change denier') and then Andrew Wheeler (a former fossil fuel lobbyist) in charge of enforcement as EPA Administrators. Both of whom saw government's role in chemical industry legislation as focusing on a lighter touch.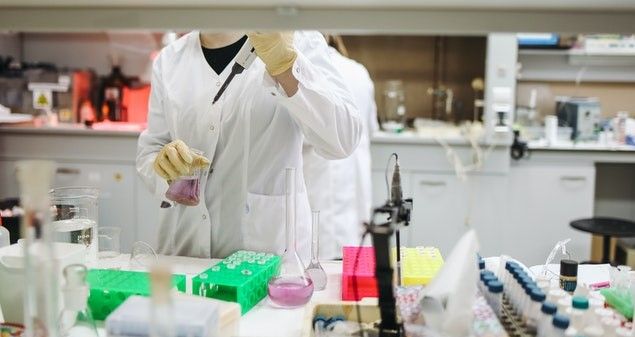 Given Biden's EPA nominee, it seems likely that this stance is about to be given an overhaul. As a report by chemical industry consultants from the Antea Group states, "The Biden Administration could have a significantly different approach for evaluating chemical risk than the Trump Administration, with fundamental material impacts on all ongoing efforts. Substantial regulatory changes to the TSCA risk evaluation process are possible, including the following:
·       Expanding the breadth of potential exposures and routes of exposure considered (instead of limiting to the areas of greatest concern);
·       Expanding the range of chemical uses considered;
·       An increased focus on sensitive populations to broaden environmental justice policy; and
·       Potential to conduct workplace risk evaluations without considering personal protective equipment.
"Expanding the risk evaluation process is a concern for the chemical industry," says Vince Malone, Senior Consultant and Chemical Segment Leader at Antea Group USA.
The report continues by highlighting how more thorough testing and a higher safety standard required for new chemical products could delay and/or block new chemical products from coming to market.  
The analysis stating that, "Changes to TSCA's new chemicals program in 2021 may be more subtle, however they will be equally profound. Consistent with a more conservative approach, Biden's EPA is expected to shift toward requiring a more complete understanding before approving new chemicals for use. That is expected to translate into additional EPA requests for upfront data from submitters who seek approval for new substances. Overall, the Biden Administration's more stringent approach to risk analysis will further slow efforts to win USEPA approval of new chemicals."
So, what will Biden's approach to fossil fuels be? How will he view chemical industry regulation?
---
To discover more on this topic read:  The Chemical Industry in a Post-Trump World: Part 2
---
Photo credit: Peter H from Pixabay, Robert Jones, History in HD on Unsplash, Polina Tankilevitch, janeb13, & PatternPictures