On the campaign trail, Biden spoke of a fair-minded approach to regulation. Stating that, "Far too often, regulatory policy has been a partisan political tool rather than a process to improve the livelihood of American families and businesses." Instead, he promises to, "ensure an open, transparent deliberation on the costs and benefits of various regulations [and] more inclusive policy outcomes."
This approach seems largely at odds against the 'free hand' given to chemical companies by Trump.
---
This is the second part of a two-part article on Trump and Biden's approaches to the chemical industry. To learn more read: The Chemical Industry in a Post-Trump World: Part 1
---
For example, in 2017, Trump signed an executive order called the 'Enforcing the Regulatory Reform Agenda' which hoped to, 'focus on eliminating costly and unnecessary regulations.'
"Excessive regulation is killing jobs," Trump said during the signing ceremony. "Every regulation should have to pass a simple test: Does it make life better or safer for American workers or consumers? If the answer is no, we will be getting rid of it."
Instead, Trump promised to "… stop punishing companies for doing business in the United States."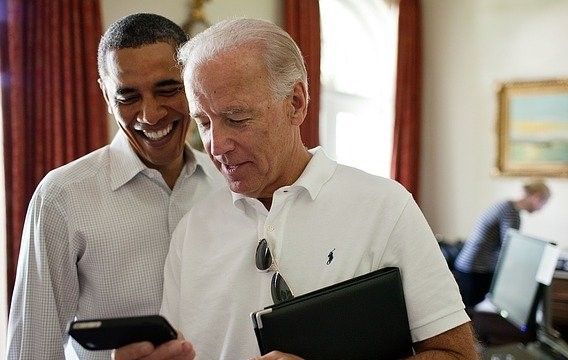 Alternatively, Biden's promises that, "… regulatory policy will again embrace the lessons and experience of experts and scientists, employing cutting-edge analysis and knowledge to guide decisions."  
Given that most scientists believe that action needs to be taken to restrict climate change, while experts comment on chemical accidents and spills, and analyse concerns for chemical products such as neonicotinoids, glyphosate, and BPA plastic, legislation may well tighten.  
It is a thought process supported by chemical industry consultants at the Antea Group who note that, "It is anticipated that the Biden Administration will move quickly to establish regulations on forever chemicals in water and other media. The Office of the President Elect has already issued a policy statement indicating that President Biden will tackle PFAS pollution by designating PFAS as a hazardous substance, setting enforceable limits for PFAS in the Safe Drinking Water Act, prioritizing substitutes through procurement, and accelerating toxicity studies and research on PFAS."
Adding that, "Environmental and scientific organizations are urging the Biden Administration to make structural changes to the way chemical exposure risks are assessed within and beyond TSCA. Requests include unifying cancer and non-cancer risk assessments, placing greater emphasis on environmental justice concerns and sensitive populations, further assessing conflicts of interest and increasing the focus on research data. The Biden Administration will likely be open to pursuing structural changes to chemical risk assessment, which would have impacts across a full range of EPA programs."
But perhaps this re-focus on the potential dangers of chemical exposure and concerns for the environment go beyond the Biden/Trump swap in the White House.
For example, a recent ICIS report questions the long term viability of oil-dependency. The analysis noting that, "OPEC members such as the UAE are increasingly aware they have only a limited time left to monetise their vast reserves of fossil fuels."
The report quoting Saudi Arabia's Crown Prince Mohammed bin Salman, as saying that, "Within 20 years, we will be an economy that doesn't depend mainly on oil…We don't care about oil prices — $30 or $70, they are all the same to us. This battle is not my battle." Instead envisaging, "a Saudi Arabia with sustainability."
So, while many may bemoan the direction that Biden may take the chemical industry, believing it to remove America's feedstock advantage and spell the end of the Gulf of Mexico's petrochemical sector, it is perhaps more likely that Biden is following the prevailing wind.
Like many he has assessed the fossil fuel benefits as well as the disadvantages and realised that change is needed, while his approach to chemical regulation seems data driven.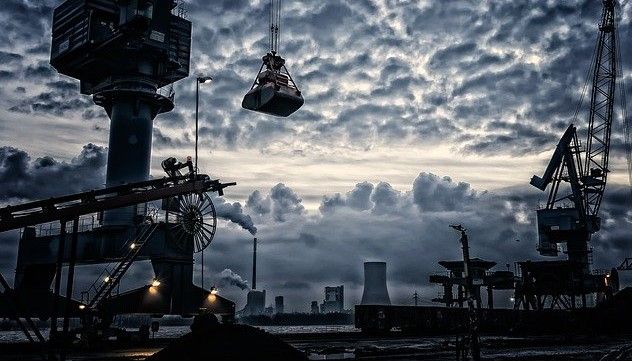 As the ICIS report observes, "The key issue is that world no longer needs, or wants, world-scale petrochemical plants to ship vast quantities of product around the world. Instead, companies need to move away from the 'hub and spoke model' that served them so well during the Boomer-led SuperCycle."
Concluding that change in the chemical industry will not be dictated by politicians.
"Essentially, 2020 has confirmed that the critical success factors for business have changed. Today's focus on sustainability, creates a need for flexibility, local scale, advanced manufacturing and being demand-led. Companies need to go back to the pre-SuperCycle era and build local production hubs to serve local markets – but based on renewable feedstocks."
Perhaps this is the shape of the chemical industry in the Post-Trump world.
---
Photo credit: Peter H from Pixabay, Robert Jones, History in HD on Unsplash, Polina Tankilevitch, janeb13, & PatternPictures