The invasion of Ukraine was the defining event of 2022. A war that has created a level of destruction that has not been seen in Europe for more than 70 years.
But while the personal tragedy is devastating, the damage to the Ukrainian economy has also been painful. As Andriy Pyshnyy, Governor of the National Bank of Ukraine, made clear in a recent interview. "During the first few weeks, the war was practically everywhere, either through active ground operations or air strikes. It was a very hard period."
Ten months on, and the effects are still being felt. "The impact of the war is hard even to comprehend," he notes. "According to our estimates, Ukraine will lose at least one-third of its GDP in 2022."
But the impact of Russia's invasion goes far beyond its borders, with the latest figures from the International Monetary Fund forecasting a sharp slowdown in economic growth to 3.2% in 2022 and a predicted 2.7% in 2023.
This has been caused by what IMF Managing Director, Kristalina Georgieva, called 'a Confluence of Calamities'. Both the impact of the global health pandemic and the supply chain crisis that followed caused tremendous economic harm. To ease the effect of lockdowns, many countries provided financial support to its citizens, which was largely spent on products (not services). This (coupled with factory shutdowns) formed a new economic imbalance between the rate of supply and demand. This fuelled rising inflation.
Today, the world economy remains in shock. As Georgieva made clear in an interview with France24 stating that, "It is indeed, a crisis upon a crisis, and we have not learned how to deal with multiple crises at the same time."
Central of these has been the energy market trauma caused by the invasion and its consequent American and European restrictions on the import of Russian fossil fuels.
To lessen the damage of this policy, President Biden attempted to stabilise energy markets by persuading OPEC+ to increase oil production in order to lower prices. But this ultimately failed, with the oil block actually voting for a production cut of two million barrels per day, or about 2 per cent of global demand.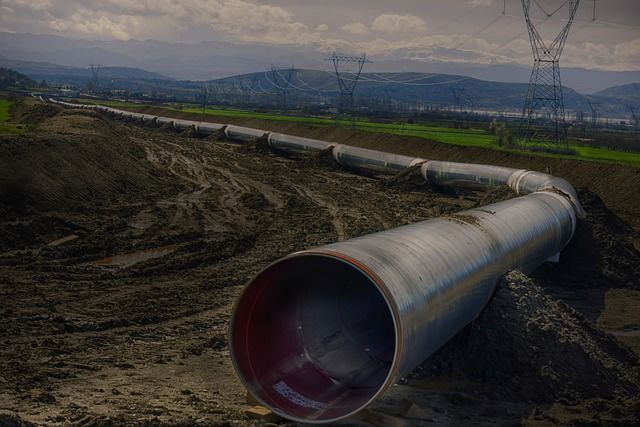 In the longer term, the energy crisis caused by the war in Ukraine has helped point economies towards NetZero, with many governments investing in more environmentally friendly (and domestically secure) energy options, such as solar, wind, and nuclear power. In the United States, for example, major legislation released $400 billion of funding to accelerate the adoption of cleaner energy options and electric cars.
In Europe, a true political attempt to switch to cleaner energy sources may happen over the coming years, but for now price caps on imports from Russia, a short-term reopening of shuttered coal power stations, the threat of rolling blackouts, and imported LNG from Qatar and the US are being used to keep European industry working and households warm.
Yet, while the EU, Ukraine, and Russian economies have all suffered as a result of the war, others have benefitted. China and India, for example, have both rejected calls from Western powers to limit trade with Moscow, such that their economies are now enjoying cut-price imports of unwanted Russian gas and oil.
Other issues, such as the supply of basic food stuffs have also been hampered by the war, with possible catastrophic results for less developed nations.
"The war is having a global impact, with famine a real possibility due to grain shortages," observes international correspondent Dr Amira Abo el-Fetouh. "The export of this vital commodity from the region is now controlled by Vladimir Putin who has not kept his promises to the UN, causing a food crisis around the world and ridiculous price increases."
Raw material shortages from both Russia and Ukraine (previously major exporters of metals, timber, iron, sunflower oil, wheat, and other staple feedstocks), have all helped to push up prices at rates not seen in decades, with the Eurozone and UK both experiencing double digit inflation. In the US, inflation is currently 7.7%.
With high inflation and stagnating or falling growth, there is little that central banks or governments can do to revitalise their economies. This means that things will be tough for the foreseeable future, unless an end to the war can be found.  
But with neither side showing signs of backing down, maybe the global economy needs to accept and prepare that the war in Ukraine will be long and hard and that further setbacks to economic recovery will happen over the coming years. As Georgieva concludes, "A holistic approach [to macroeconomic problems] requires building resilience to shocks, because we are living in a more shock-prone world."
A sobering thought, especially given her warning that, "More of these shocks are going to come."
---
Photo credit: Haide from Pixabay, Dan Loren on Unsplash, John, Gerd Altmann, & D Koi