At the recent Global Feed and Food Congress, held in Bangkok in March 2019, Nutreco's new CEO laid out his vision for the company, as well as giving attendees an insight into what the future holds for the feed additive industry as a whole.
While Rob Koremans has only been working at Nutreco since August 2018, he has already proved his leadership qualities by refocusing the company's efforts towards such key goals as sustainability (finalists at the Edie 2019 Sustainability Leaders Awards), innovation (the company spends 15% of its operational profit on R&D), and fighting antimicrobial resistance. He has also spent much of the last nine months assessing the feed and the feed additive industries having previously worked in the pharmaceutical sector. Most recently running the Swiss-based firm Cryo-Save, then as President and CEO of Zentiva (part of the Sanofi-aventis group), and then spending the last 7 years as CEO at Teva Pharmaceutical Industries.
While the pharma and feed industries may seem poles apart, they share much in common, and as such Koremans hopes to bring his know-how to good use in moulding the feed industry of the future.
Consequentially, at a GFFC panel discussion entitled 'The Future of Feed – Are we Ready?', he outlined three points of key significance from his unique perspective.
1. Blockchain
Koremans sees blockchain as a key tool of the future, and while he understands that many in the feed industry may be wary of high-tech solutions, he believes that those who do not utilise it properly will simply fall behind.
Stating that, "You find solutions through artificial intelligence and Big Data that are crucial. And if some people of my generation fail to understand this, they need to start embracing it because it can provide the answers we need while also offering opportunities."
---
Click to learn more about Blockchain and the power of advanced computing on industry.
---
During the discussion, Koremans further explained how Nutreco, "… has been doing a lot of work developing blockchain." Freely admitting that, "If you'd have told me this three years ago, I wouldn't have known what it was."
However, today, he can see the power of advanced computing, and knows that it will make Nutreco a much more efficient business, particularly in its ability to limit waste.
As he notes, "Some of the waste, reducing that, we take extremely seriously. It's very much part of what we do. And we try to explain as much as possible to our customers that by applying this approach you can actually do something that is economically very viable. Companies can make good money out of it."
2. Pricing
Koremans also spoke about the great opportunities available to feed and feed additive producers in the developing world. Seeing the perfect storm of opportunity in Africa, South America, and Asia. Population growth in these regions, combined with higher farm incomes and rising standards of living (that leads to increased meat consumption), will create excellent conditions for feed industry growth and expansion.
Additionally, by applying his experience of pricing plans for the Third World in the pharmaceutical industry, Koremans was keen to highlight the disparity between markets in developing and Western economies and believes that a two-tier pricing policy may be the key to success in poorer parts of the world.
As the feed industry journal, Feed Navigator reports, "[Koremans] A veteran of pharmaceuticals, now one of feed's leading chief executives, believes the feed and food industry should adopt the model employed by his erstwhile industry to balance the costs between the parts of the world that cannot afford to pay a premium, and those that can."
As Koremans states, "Maybe we should be looking at things like people in the Western world paying more than everyone else around the world. That's very common in pharmaceutical companies. Medicines are more expensive in Europe and the US than they would be in Africa and parts of Asia." Adding that, "It's the only way you can really drive innovation."
3. Regulations
His final takeaway from the discussion, was a warning to the feed producers on the amount of regulation and bureaucracy that the feed industry is coming under.
As he said, "Regulation is something that is going to be crucial, and the more technologies that become available, the more crucial that will be."
"I've seen it in pharmaceuticals. You could make products available that could really help to cure disease. But regulators say that the audience isn't quite ready for it yet, applying the precautionary principle."
Unfortunately for Europeans, Koremans thinks that the EU is one of the worst offenders for burdening feed and feed additive manufacturers with unnecessary rules, and believes that the industry needs to fight back to keep the amount of paperwork to a minimum.
As he observes, "If you look at Europe, they seem to be taking a populistic stance, rather than understanding the technologies and their potential. [Instead], let's get the facts on the table and assess the impact on the people and on the planet [because] I believe Europe is a little too slow. In the US they are getting it slightly better."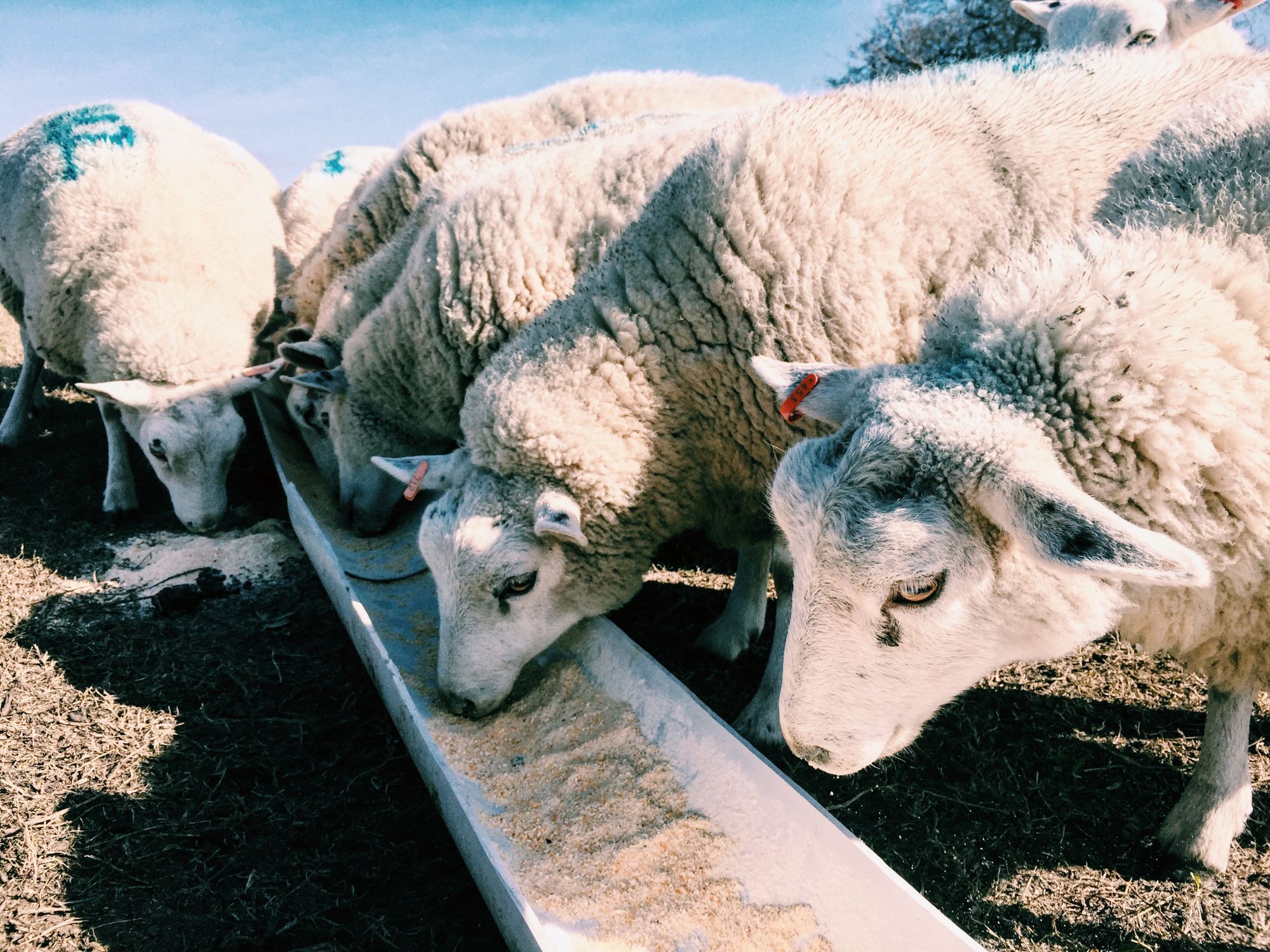 Naturally, only time will tell how accurate Koremans' advice is, but, given his experience as head of an operation with an annual turnover in excess of €5 billion, it would be unwise to ignore his ideas.
While he is still the new kid on the block in terms of feed and feed additives, the areas that he believes will be most influential to the industry (blockchain, pricing, and regulation) are universal business events. They are the challenges of the future that will influence feed additive suppliers just as much as drug manufacturers.
You have been warned.
---
Photo credit: Twipu, Logos, GFFC, BernardMarr, Wageningen, thefeedtrough, sbecouncil, & BeyondGM