Digitalisation, in the form of AI, big data, and Industry 4.0, is on its way and everyone knows it.
It will change everything in the chemical industry, and no one can stop it.
As a 2018 report by McKinsey states, "By 2025, some 20 billion devices will be connected, nearly three times the world population. Over the past two years, such devices have churned out 90 percent of the data ever produced. Mining this data greatly enhances the power of analytics, which leads directly to dramatically higher levels of automation - both of processes and, ultimately, of decisions."
But what many chemical industry leaders are less aware of is exactly where and how this unstoppable revolution will take place.
The three key areas where digitalisation will have its greatest impact on the chemical industry, and the drawbacks of a digital chemical industry.
1. Chemical Industry R&D
The impact of digitalisation on chemical industry research will happen on many different fronts.
Already, computer simulations are an everyday link in the chain of developing new chemical products.
As Iris Herrmann, a partner at the PwC Network consultancy Strategy&, explains in an insightful Pulse article on LinkedIn, "R&D in chemical and pharmaceutical companies nowadays does not only take place in laboratories, but often starts off with calculations and simulations on a computer. This approach saves time and money, as the actual chemical synthesis of compounds is often complicated to achieve."
Additionally, artificial intelligence will work on solving problems involving quantities of data that are beyond the calculation of humans. Advanced computers will be able to sift through millions of molecule possibilities to source likely candidates for closer human investigation.    
Meanwhile, data sharing will take a more prominent role in larger companies. At present, chemical industry research is currently shrouded in secrecy. However, the ability of the large multinationals to share their knowledge and databases across the globe will speed up the development of new chemical products. A new molecule devised, developed, and then discarded in a lab in Louisiana, may have useful properties to a lab operated by the same conglomerate in Essen.
One such example of this form of data sharing, is the voice-controlled app 'Coatino'. Developed by Evonik, the app allows chemists to identify suitable additives for any given formulation they require.
2. Manufacturing
Perhaps the clearest place for digitalisation to make an impact will be in the production of chemicals.
The ability of big data analysis and Industry 4.0 to streamline processes, analyse the efficiency of large chemical facilities, minimise waste, and to better manage maintenance processes is profound.
For example, Oliver Davies, a business manager with the Charlton Morris Group, highlighted how Bayer are, "…utilising machine learning with automated equipment to take data from R&D processes and use it to determine quality and possible anomalies in each batch, reducing waste product and improving quality control."
In addition, his report on digitalisation in the industry journal Searching Industrial, notes that, "One unnamed leading commodity chemicals business has applied advanced modelling techniques to an existing dataset at one specific plant, to improve output by 10% and reducing energy consumption by 25%. With margin crucial, these improvements are invaluable."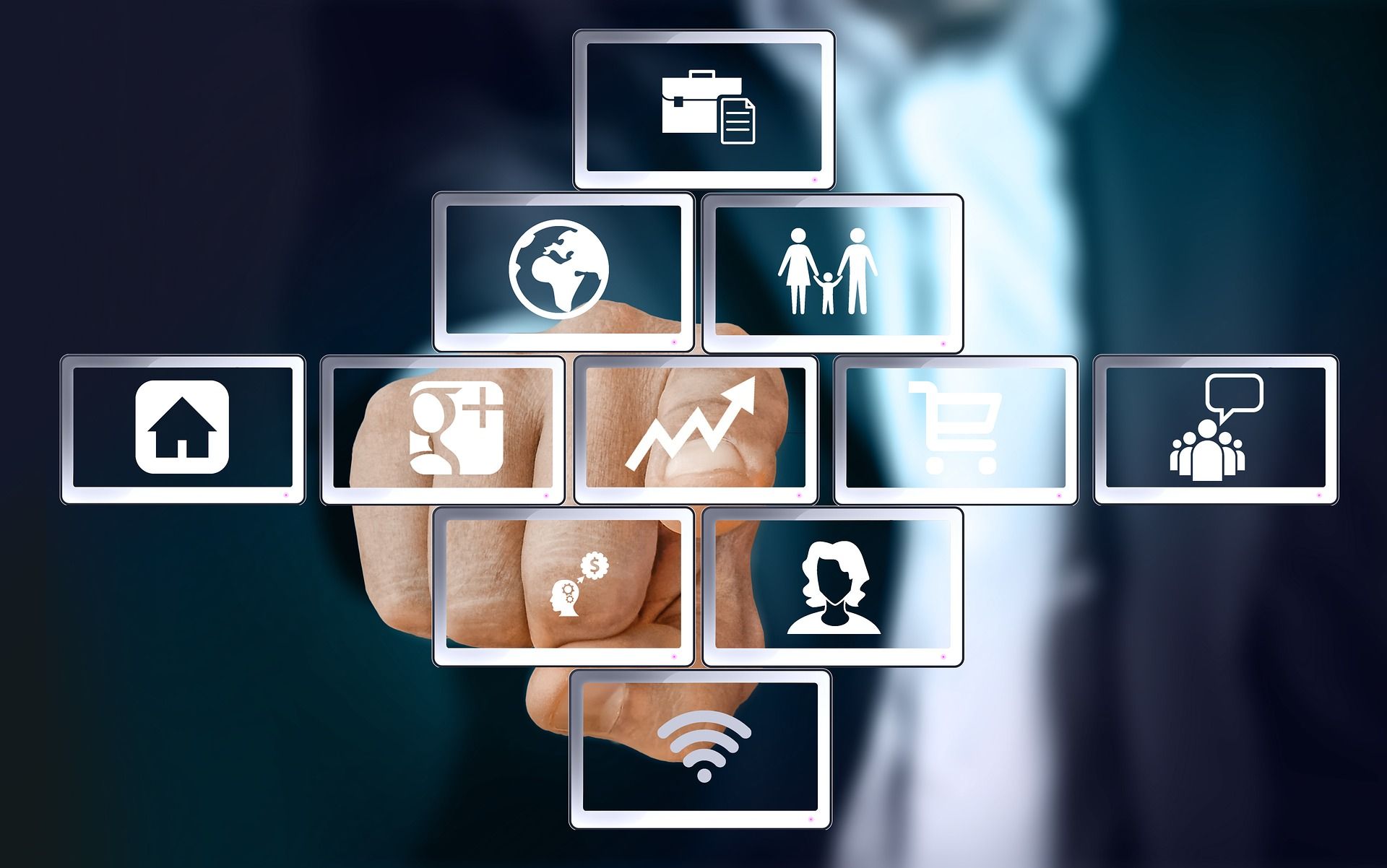 Another clear example of digitalisation improving the day to day running of chemical product output is how BASF have upgraded their 10km2 Ludwigshafen site in Germany. Part of which included the introduction of a 'fleet of fully autonomous transport vehicles and tank containers' which can move liquids and waste around the site from any one of 150 loading points. The improvements also included the installation of more than 600,000 sensors.  
The implementation of such an automated and data focused operation also required a communications upgrade. As Chemistry World reported in Sept 2019, "The project is part of an ongoing transformation that has led to the chemical giant building its own 5G transmission network to support the flow of data. "Currently we have around 600,000 sensors and actuators at our factory in Ludwigshafen. Digitisation could make it ten times as many," a BASF spokesperson said. "So much data cannot be transmitted by 4G or any other conventional technology."  
The technical benefits of streamlining production in such a way will become evident over the coming years, however the advantages in other areas are less clear.
---
Learn about other ways that chemical companies can achieve improved business results with digitalisation watch this video called Manufacturing Intelligence by Altizon.
---
To learn more about this topic, as well as the disadvantages involved with going digital, read Three Ways that Digitalisation will Boost the Chemical Industry Part 2.
---
Photo credit: Youtube, ChemEngonline, Marketresearch, Siemens, Aitority,AmericancoatingsaSssoc, Maintworld, Policyatmanchester, & Realview