While the adoption of digitalisation in maintenance and R&D are perhaps the most obvious sectors for increased use of data analysis and AI, there is one other significant sector ready for development. There are also some unwanted impacts of going digital.
Here continues an analysis of how advanced computing techniques and Industry 4.0 will play out in the chemical industry.
---
To learn more about how the role of digital in R&D and chemical plant maintenance, read: Three Ways that Digitalisation will Boost the Chemical Industry Part 1
---
Commercial Development.
The digitalisation of commercial development, while rarely acknowledged, is where the largest scope for improvements lie.
This includes the implementation of advanced pricing systems which evaluate peak prices based on client data and market inputs. Additionally, computers will help to predict customer attrition, allowing for specific strategies to be applied by account managers to minimise losing customers.
The development of these systems will even alter the way humans interact. As Oliver Davies, a business manager with the Charlton Morris Group noted in the industry journal Searching Industrial, "One global specialty chemical company has implemented an app for members of their sales team, which directly delivers information on the best sales techniques for each customer and product line. This was also linked to market data on commodities to preserve and maximise margins on-the-fly."
Further streamlining can be made in management with proper application of computing services. As a 2018 report by McKinsey observed, "Robotic process automation (RPA) has quietly digitized 50 to 80 percent of back-office operations in some industries. Meanwhile, blockchain's digitized verification of transactions promises to revolutionize complex and paper-intensive processes, with successful applications already cropping up in smart grids and financial trading."
The Disadvantages of Digitalisation
Alongside all the positive aspects of computer advances on the industry, there will be disadvantages. Significantly, the risk of cybersecurity threats should also not be ignored.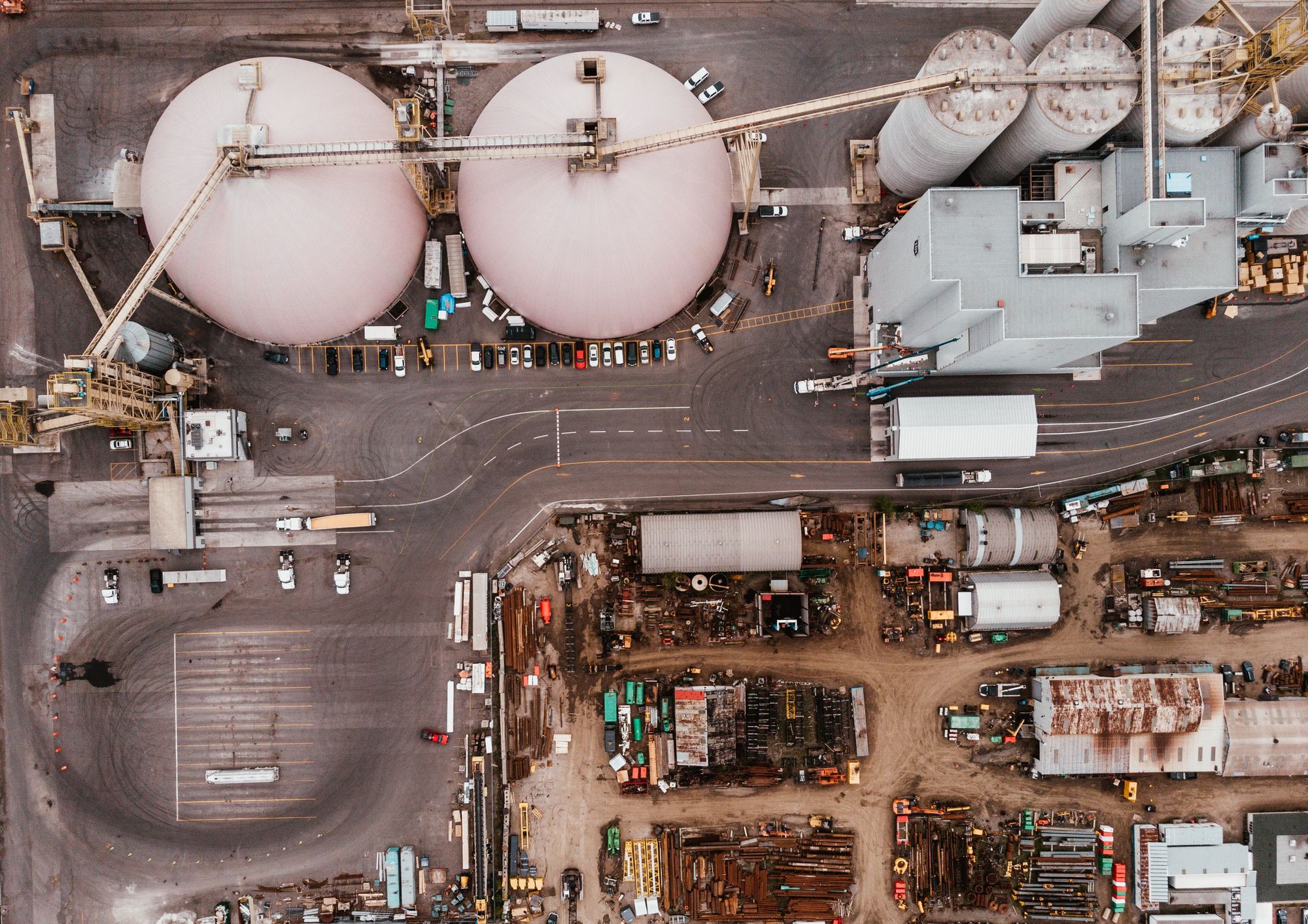 However, most of the challenges to be faced with the expansion of digitalisation are connected to humans; how we feel about the changes and the way that we will adapt to new inputs.
For example, a recent survey found that, "70% of executives in chemicals feel their sector would be disrupted by digitalisation". While McKinsey found that, "Only 8 percent of companies we surveyed recently said their current business model would remain economically viable if their industry keeps digitizing at its current course and speed."
Education alongside a change in attitude to new technologies will be vital.
Naturally, the added costs of setting up increased digital hardware will be a burden. The need to install new sensors, hire technicians and specialists in data analysis, as well as the large outlay in increased processing power will all divert investment from other areas.
These initial outlays coupled with poor human understanding of the benefits to be gained and reluctance to adapt to new information and methods mean that many digitalisation projects do not run smoothly.
As Davies observes, "While 75% of the process industry has participated in piloting digital technology, less than 25% is progressing past the evaluation stage. Reflecting that, for now, this is only really an option for the industrial giants."
But he still remains upbeat for the future, stating that, "Disruption is inevitable, but the long-term benefits will be invaluable."
While the negative impact of making any change must always be factored in, the forever advantages of digitalisation far outweigh the drawbacks.
Understandably, for many chemical companies the gains to be had from digitalisation may seem distant. Most small to medium sized chemical companies have their eyes firmly fixed on breaking even or better each quarter. As such adopting AI and 'Maintenance 4.0' remains beyond the horizon.
But like all journeys, as Q1 rolls into Q4 and then Y2, the horizon soon becomes the foreground.
No one truly knows what the future holds and where digitalisation will take us, but it certainly is going to take us somewhere.
As Davies notes, "Digitalisation has dawned and adoption is improving, but there's still a long way to go."  
---
If you enjoyed this article, you may also be interested in: Quantum Computing and Its Place in the Chemical Industry or How Quantum Computing is Logical for the Chemical Industry.
---
Photo credit: Youtube, ChemEngonline, Marketresearch, Siemens, Aitority,AmericancoatingsaSssoc, Maintworld, Policyatmanchester, & Realview