2050 may seem a distant and futuristic date, but like old age or the end of a schoolboy's summer holidays, it will be here sooner than we think.
Today, the European chemical industry is in a strong and sturdy position. It is a €650 billion industry made up of more than 28,000 companies, directly employing 1.2 million people and supporting a further 19 million jobs across its supply chain. Yet its future is far less certain than its present and brings forward two key questions about what the European chemical industry in the year 2050 will look like. What factors will impact the European chemical industry the most? How will European chemical companies respond to these changing influences?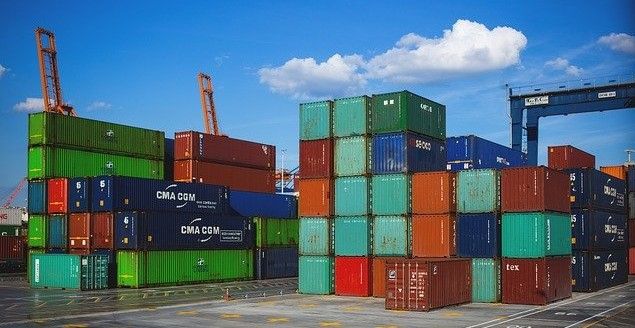 What factors will impact the European chemical industry the most?
The global economy of 2050 will present different challenges to those that European chemical companies are facing today.  
As the European chemical industry trade body Cefic made clear in its 'Mid-Century Vision' report, "Global trade flows have shifted considerably as the result of both technological developments and increasingly insular, regional politics that hamper multilateralism and disrupt value chains. There is more economic and political integration within most regions, but more fragmentation between regions. China and India have developed into leading global economies and Africa has evolved into an important market."
The report specifically highlights that, "By 2030, China will likely account for more than half of global chemical production, with the EU and United States accounting for only one quarter of production."
This shift in global chemical industry production will hasten over the years as GDP growth in advanced economies continues to slow. For example, Europe's economy is predicted to have a growth rate of only 1% each year until 2050.
Meanwhile, developing economies will close the wealth gap, removing many of Europe's long-held industrial advantages, such as investment funding, infrastructure, healthy domestic markets, educated workforces, and superior research facilities.  
Changes in the global economy and chemical market will mean that the European chemical industry will have to find alternative leverage.
How will European chemical companies respond to these changing influences?
There are two key area where European leaders, both political and those in industry, may look to regain economic advantage:
1. Maintaining Dominance in the Market for High-Value Chemicals
The European chemical industry is likely to continue its expansion in the market of high-end chemical products, primarily as this is a major growth area in its domestic market.
European chemical companies are therefore expected to manufacture more advanced products such as energy efficient insulation materials, coagulants for phosphate recovery from wastewater, advanced materials for the expanding battery industry, composites for solar panels and wind turbines, nanomaterials, sophisticated inks and compounds for 3D printing, and light weight composites for the automobile industry.
2. Low-Cost Renewable Electricity
The European chemical industry is Europe's biggest industrial consumer of electricity. As the impact of climate change takes increasing significance over the coming three decades, economies will need to switch to more renewable energy sources. Europe already has a keen lead in many areas of this technology.
As the Cefic report boasts, "Our [the European chemical industry's] greenhouse gas (GHG) emissions have fallen by nearly 61% since 1990 even as production increased by 83%. By 2050, based on what we know about technology today, we think we can reduce GHG emissions a further 50% compared with today's levels."  
Many of these renewable energy sources are already in place, yet European chemical products still remain price-competitive with fossil fuel focused production in the Middle East, America, and China.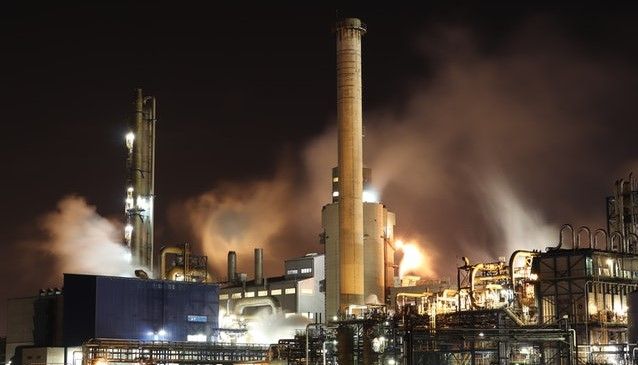 At the same time that the European chemical industry is struggling to hold its place in global markets, its position in the European economy will ironically grow stronger.
This is because European chemical industry growth has consistently outpaced most other sectors, including the continent's GDP for most of the preceding thirty years. With this trend expected to continue, the power of the European chemicals sector will also grow, allowing it to cement its position in regulatory policy, state financial support, capital investment, and research funding.
Additionally, as Europe's economy continues to switch more to the service sector (at the expense of production), chemical companies will become increasingly important as a bastion of actual output.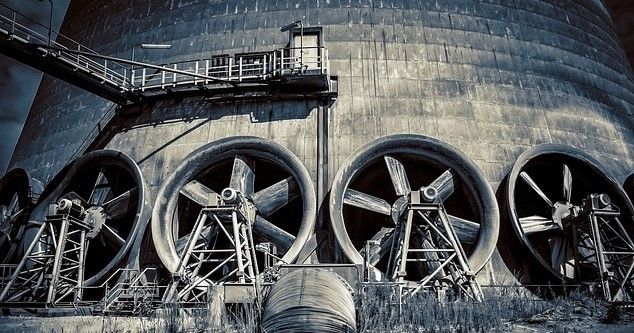 As discussed earlier, like much of the global chemical industry, production will continue to move towards specialty chemicals, niche chemical markets, and designed-to-order chemical products.
"Specialty chemicals is growing faster than most," notes an analysis by industry consultants at Roland Berger. "With an annual growth rate of 4.2 percent, the global chemical and pharmaceutical industry has expanded at an extremely dynamic pace, growing far faster than other industries over the past five years (global GDP: +2.7 percent)."
The report also notes that 41% of the European chemical market is based on specialty chemicals, and that this is a highly profitable sector.
Specifically stating that, "Our analysis shows, companies in the specialty chemicals sector have been particularly successful in recent years, making large gains in terms of both growth and profitability. They have successfully moved onto a different growth path to commodities, where business may have become more profitable, but growth has been severely lacking."
There are plenty of challenges ahead for all chemical businesses, but with an aging population, tightening of regulation, and limited raw materials, the European chemical industry has its work cut out.
However, this analysis does show that opportunities still remain for European chemical output to remain competitive. And while countless unknown factors and events await in the coming three decades, European chemical chiefs can remain upbeat.
As Daniele Ferrari, Cefic President until October 2020, noted during his tenure, "We will fight to keep our export markets, but we need to define our own, European way. Out of pure self-interest, the European chemical industry needs to build on Europe's strengths to have a solid future and to deliver on the expectations of investors, our employees, and the communities they live in. It will be neither easy nor simple. But it has to be done and that means we have to think outside of our current box."
---
Photo credit: Loïc Manegarium from Pexels, Artem Podrez, Life Of Pix, Chris LeBoutillier, Peter H from Pixabay & Pexels