While Ukraine has been celebrating battlefield progress, the war is still very real even for those far away from the fighting. Gas prices may have fallen some way, but they remain volatile and are far higher than 2021 averages.
It is a situation that continues to send shockwaves through the European chemical industry.
For instance, last week saw a spike in natural gas prices in Europe as a result of Russia extending its cut-off of gas shipments through the Nord Stream 1 pipeline. The Kremlin almost directly saying that the break in supply is part of their economic conflict with the West, despite some pretence that it is a 'maintenance' issue.
In fact, the Interfax news agency quoted a Kremlin spokesperson who laid the blame for gas shortages squarely at the feet of European politicians. As Russia's failure to deliver gas was due to sanctions "introduced against our country by western countries including Germany and the UK."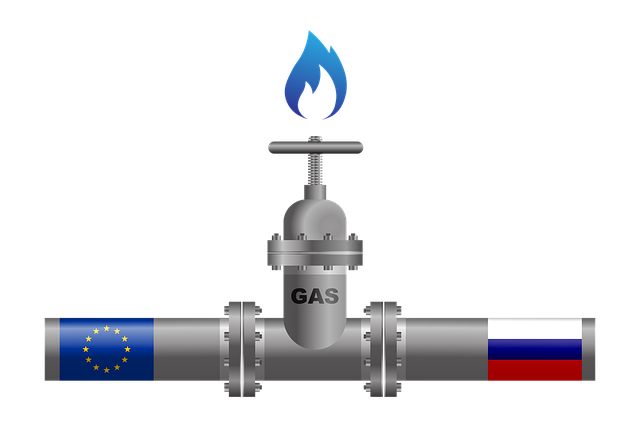 Adding that Russia's full resumption of gas supplies was "undoubtedly" dependent on whether the west would lift its sanctions on Moscow. "It is these sanctions imposed by the western states that have brought the situation to what we see now."
The result is a major issue for not only households heated by gas, but also for energy-intensive businesses. The chemical industry being even worse off as it uses gas not only as a fuel but also as a raw material for a variety of basic chemical products.
Without a steady supply of gas many chemical facilities simply cannot function effectively.
For example, German chemical giant BASF issued a warning this week indicating that a lack of fuel may force the company to further reduce production, while Covestro predicted last month that there would be a "collapse of the entire supply and production chain" if gas supplies didn't improve.
It is a situation that has many wondering if the problems of the European chemical industry may be a golden opportunity for Chinese chemical companies. This could be especially true as whatever the outcome of the war or sanctions, it seems unlikely that gas prices will return to their previous levels for many years to come.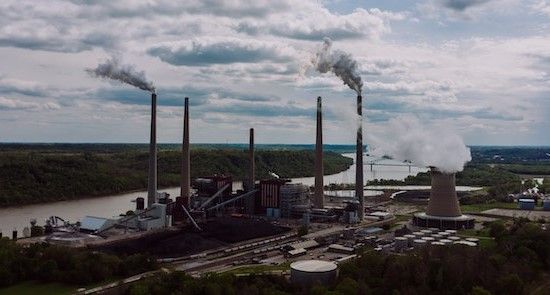 "With Europe and Russia decoupled, Europe must say goodbye to cheap energy," notes a recent report by analysts from the brokerage firm Huachuang Securities. "It is an excellent opportunity for China's chemical industry to upgrade."
The share prices of numerous Chinese chemical producers are rising as a result of this optimism. An exchange-traded fund that monitors the industry, for instance, increased by over 3.5% earlier this week, while Sinochem witnessed an over 10% increase in stock prices. Similarly, Longxing Chemical, Jiangxi Black Cat Carbon Black, and Guangzhou Lushan New Materials all saw good gains.
To put this in comparison, the Shanghai Composite Index and Shenzhen Composite Index saw only small gains of 1.5% and 0.3%, respectively, over the same period.
However, it is not all plain sailing for Chinese chemical producers as the government's zero-Covid policy continues to enforce abrupt lockdowns on factories, commercial buildings, and residential neighbourhoods.
For example, following the discovery of several coronavirus cases last week, the city of Chengdu in the province of Sichuan was placed under a lockdown which affected most of the city's 21 million citizens. While this was due to expire on September 7th, the lockdown was then prolonged indefinitely throwing businesses into an uncertain future.
The timing of this disruption is particularly bad as it comes just a few weeks after a catastrophic heatwave and drought in Sichuan forced numerous manufacturers to temporarily suspend operations due to heat-induced power restrictions. The region is a hub for the production of various raw chemical ingredients such as urea, phosphorous, and titanium dioxide.
Yet these issues are largely domestic and can be managed by a well-advised central economic policy. Europe's problems, meanwhile, remain external. Its chemical sector continues to suffer as a result of a war which it isn't fighting. It can neither surrender nor force a victory. It can merely endure the hardship of disrupted energy and raw material supplies.
In the dog-eat-dog world of the chemicals business, it is a situation which Chinese manufacturers and chemical producers are sure to exploit.
As a report by Donghai Securities notes, the Chinese and European chemical industries are in polar opposite positions. "The sun is rising in the East as it rains in the West."
---
Photo credit: Nicholas Capello, Tormius on Unsplash, Alexey Huslov, Gino Crescoli on pixabay, & Kelly on pexels