A recent survey of procurement decision-makers has found that more than three quarters of respondents are experiencing limited availability of raw materials. Furthermore, a staggering 81% of respondents expect medium or even severe increases to raw material prices over the next 18 months despite the latest fall in natural gas prices.
It is an issue that is affecting almost all sectors of the economy, with 90% of participants believing that raw material price increases are having the greatest impact on overall business results.
The study, conducted by Inverto (an international procurement and supply chain management consultancy which is part of the Boston Consulting Group), also notes that, "The situation is most challenging for oil and gas (37%), ferrous metals and steel (35%) and chemicals (32%). As in the 2021 study, the shortage of raw materials remains at a consistently high level."
However, the largest shift in opinion from the previous year's feedback was over the cost of energy, which is now seen as a major threat to profitability by a whopping 86% of respondents in comparison to only 27% in 2021.  
The reason for much of this concern is due to Russia's ongoing war with Ukraine. This is acknowledged in the survey with 53% of respondents believing that the conflict in Ukraine will result in a decrease in available resources. Although the overall position is seen as manageable, with 35% of those impacted stating that they can still ensure a steady income of the raw materials they need.
The respondents also claimed that inventory optimization and supply chain analysis (59%) as well as supplier base optimization (53%) are the areas of business drawing the most focus in raw material management.
The majority of those responding came from companies with an annual turnover of over €250 million and mostly from manufacturers in German-speaking countries or those based in the UK. The survey was conducted from May to June 2022.
Responding to Raw Material Supply Pressure
While it seems clear to many in the manufacturing sector that the end-price of products must inevitably increase if raw material costs continue to rise, there still exists a variety of other responses to the challenges faced over uncertain supplies.
These include:
1. Continually uphold supplier ties.
Maintaining a positive relationship between the buyer and the seller is crucial. Customers with the best rapport and those who are considered most trustworthy are likely to be given priority. Other clients will have to wait until there is free capacity.
2. Look for substitute vendors as a matter of course.
"Dual and multi sourcing enables companies to fall back on several options in the event of impending shortages," notes Lina Tilley, Principal at INVERTO.
So, avoid having 'all your eggs in one basket', even if this means having alternative suppliers providing a small percentage of your raw material needs at an additional cost. The advantages of a running back-up are self-evident during current times – and events will always happen.
3. Maintain price transparency.
"In order to be able to really assess whether price increases are justified," explains Tilley, "companies have to create transparency about the raw material content of their preliminary products,"
For example, contracts can include price escalator clauses, varying the amount payable based on actual raw material prices.  78% of respondents in the Inverto survey revealed that they use price agreements which are typically based on a commodity index.
The overall result is that 62% of those surveyed believe that they can shift higher input costs on to their customers.
4. Use weaker phases of the supply chain cycle for optimization.
Focus on training, relationship development, and long-term strategy when markets are calm and supply chains are in good order. The benefits will be reaped in times of stress or shortage.
5. Standardization for competitive advantage.
Having something different in a product may be a unique selling point, but is it cost effective?
Raw materials for simple, standardized products are much easier to source at lower costs.
Long-term planning for the raw material supply chain
All businesses will have learnt from the supply chain blockages caused by COVID and the Russia-Ukraine conflict.
Changes being implemented by leading procurement companies include:
·       The use of digital tools and specialized task groups for key themes are appropriate responses to today's problems.
·       Ongoing observation of raw material markets in order to respond to price shocks and crises.
·       Improved cooperation between internal departments to ensure flexibility and correct prioritisation within an organization.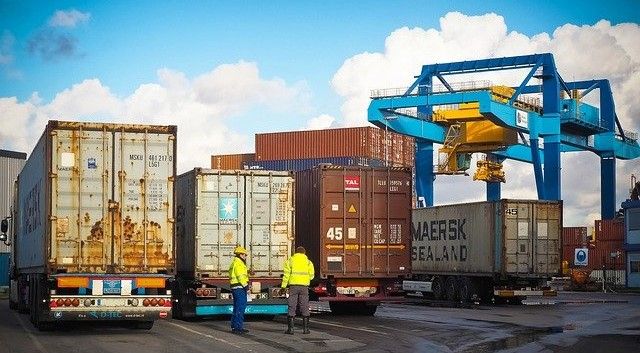 Looking ahead, the participants of the study foresee permanent changes being made within buying departments, with a renewed focus on resilience and adaptability in adopted supply chains. A large majority of 82% expect "improved risk management in the supply chain and increased use of dual or multiple sourcing" (63%).
In short, manufacturers, buyers, and purchasing departments need to do better. As Iwersen notes, "Procurement has to move to the next performance level to be fit for the future! Crisis will always happen, and the one who is best prepared, will win."
---
Photo credit: Gerd Altman from Pixabay, Michael Gaida, ajmane jdidi, freeimages& startupstcokphotos