An independent, UK-based consumer watchdog has found a remarkably high number of hand sanitiser products are not strong enough to kill the coronavirus.
With three out of 18 randomly chosen hand sanitisers failing simple tests, consumers are beginning to wonder whether their disinfecting products are really keeping their hands free of germs and viruses.
The tests, conducted by the household name, consumer watchdog Which?, made a simple test of 18 hand sanitisers to see if they met the minimum alcohol content of 60% needed to kill COVID-19 virus particles as recommended by the World Health Organisation (WHO), as well as to compare actual alcohol content with claims made on the bottles by the manufacturers. The results from this small sample showed that more than 16% of the products tested were not as strong as advertised and would leave users falsely believing that they had sterilized their hands.  
As the report, now published on the Which? website, states, "We tested 18 hand sanitisers, including branded and own-brand options from major retailers, supermarkets and online marketplaces. … popular listings on Amazon, eBay and Etsy were among those we looked at." Finding that, "Three hand sanitiser products, all bought from eBay or Etsy, contained far less alcohol than claimed, and too little to be effective at killing germs."
The products which failed the tests have now been named as:
·       Hansan Antibacterial Hand Sanitiser (bought from eBay)
·       Klenzy Hand Sanitizing Gel (bought from eBay)
·       Vaida Makeup 'Dream Big' Hand Sanitiser Gel (bought from Etsy)
While all claimed to have more than 70% alcohol, the test results were shockingly different, with the Hansan and Vaida Makeup products containing only 30%, while the Klenzy hand sanitiser had only 10% alcohol content by weight. While different samples produced slightly differing results, none came close to the level of alcohol that was advertised and marked on the label.

Alcohol content can also be measured by volume, which would produce slightly higher results, but would still fall way short of official standards.
When the testing company contacted the sellers to inform them of the shortcomings, the Hansan and Klenzy sellers did not return calls nor respond to written attempts for comment.
Fortunately, the products have now been removed from the website by eBay directly.
Only the Vaida retailer (who was trading on the e-shopping website Etsy) responded by removing the listing and promising to contact all previous customers.
A spokesperson for Etsy told the watchdog that it was 'pleased' the product was no longer on sale, adding that, "We don't have final control over sellers' items but do ask they act with integrity, as was the case here by them taking action once the issue was brought to their attention."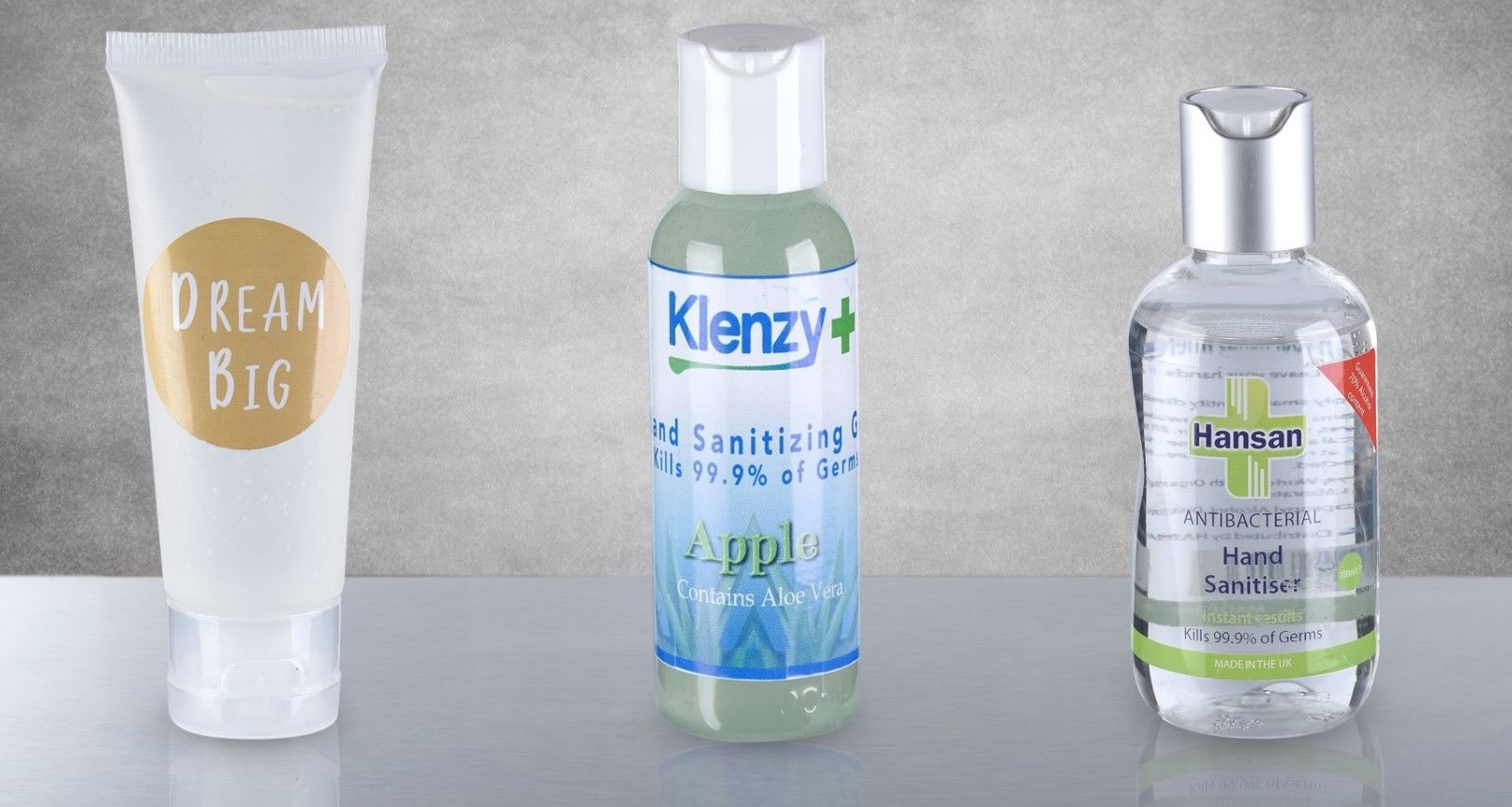 Which? Has now informed the relevant trading and health authorities in the UK and remains optimistic that rogue disinfecting products are generally uncommon. Stating that, "The good news is that the remaining 15 hand sanitisers we tested all had the percentage levels of alcohol that they claimed or higher, and at a level that would be effective against bacteria and viruses."
The legal requirements for hand sanitisers and gels are quite clear, as all products sold in the EU must comply with EU Biocides Regulation 528/2012. Furthermore, any product sold should be able to prove that it matches the claims used in advertising or on the product itself. So, if a personal cleansing product says that it kills 99.9% of bacteria and viruses, then it must meet that standard.
---
If you are having trouble sourcing good quality hand sanitiser and disinfecting sprays, or if you are unsure if the products you are using meet EU standards, then take a look as AG PROTECT's product range.
AG PROTECT (which hosts this website) is a trusted supplier of a number of sanitising products, all of which meet EU standards and WHO recommendations.
To find out more, visit AG PROTECT.
---
Photo credit: mohamed Hassan from Pixabay, Which, & soumen82hazra