Further reports of fake hand sanitiser, counterfeit disinfectants, and sub-standard hand gels are making people question how much they can trust the products they are buying.
Given the seriousness of the global health situation this is the wrong time for people to lose faith in their hand sanitising products. Although ironically, it is the pandemic and the surge in demand for coronavirus killing chemicals that has created the current tumultuous market.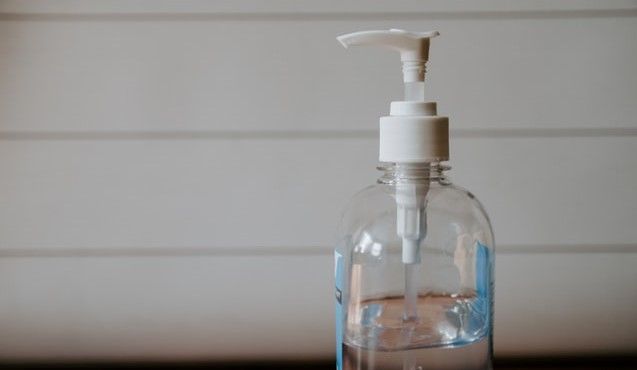 As Yue Gao, a pharmacist and the quality assurance lead at Canadian-based PPE supplier MedyKits, explained in a recent interview with Bloomberg News, "Since coronavirus started, it's just been a huge Wild West of personal protective equipment (PPE)."
The problem for consumers in avoiding bad hand sanitising products comes in two different forms.
Ineffective Hand Sanitiser
A hand sanitiser may be ineffective against coronavirus and other pathogens if it does not contain sufficient alcohol content.
While prior to the pandemic, hand sanitisers would often boast of their alcohol-free ingredients, today the World Health Organisation actively recommends their use.
As recently as April 2019, the US Food and Drug Administration authorised the use of hand sanitisers with the chemical benzalkonium chloride as a replacement for alcohol. However, since benzalkonium chloride has yet to be proven effective against coronavirus, these products are currently not recommended.
Additionally, it is important to use an alcohol-based hand sanitiser which is strong enough to be effective against coronavirus.
The standard level of alcohol required to kill most bacteria and viruses (including coronavirus) is 60% to 80%. Ideally, disinfecting hand gel or sanitiser should contain closer to 80% to achieve full confidence in its effectiveness. Those with less than 60% alcohol do not have sufficient killing power to destroy viruses and germs, and may instead only reduce the growth rate of a virus or kill some (but not all) of a group of pathogens.
Hand sanitisers with low alcohol content are frequently homemade products, but may also be manufactured by unscrupulous companies.
"You get non-reputable suppliers that want to cheat and they can go through a review process with (a retailer) and be supplying them for a number of years and then decide that they want to substitute the hand sanitizer that they've been shipping with them and not disclose that," says Fraser Johnson, the Leenders Supply Chain Management Association chair in Ontario. "That's a very difficult thing for a company to check."
"Some of these counterfeit sanitizer companies have a fake label on top of the bottle," adds Gao, "so be vigilant in tracking that as well."
Dangerous Hand Sanitiser
The most dangerous hand sanitisers are those containing methanol (also known as wood alcohol or CH3OH).
As the United States Food and Drug Administration makes clear, "Substantial methanol exposure can result in nausea, vomiting, headache, blurred vision, permanent blindness, seizures, coma, permanent damage to the nervous system or death. Although all persons using these products on their hands are at risk for methanol poisoning, young children who accidently ingest these products and adolescents and adults who drink these products as an alcohol (ethanol) substitute, are most at risk."
While finding these products may seem rare, the problem is still very real.
"Working in the pharmacy," explains Gao, "I actually had a customer come up to me and show me pictures of her son's hands because he developed a rash and very, very dry skin that was red from hand sanitizer he was using in school. It didn't look good right, so I had to tell her … to make sure that you're protecting yourself with your purchases."
Good advice for anyone wanting to avoid faulty or fake hand sanitisers in a market that is potentially awash with bad product.
"If it looks like it's cheap, think carefully," says Johnson. "Customers who don't want to be duped should only buy from trusted retailers with brands they associate with quality."
---
AG PROTECT's selection of hand sanitising and disinfecting products meet EU health standards and most contain in excess of 79% alcohol by volume. Please visit their website to see their range of products.
---
Photo credit: EVG Culture from Pexels, Kelly Sikkema on Unsplash, Fatoba Tolulope Ifemide from Pexels, & Kelly Sikkema on Unsplash