Nanotechnology has taken two different approaches to help stop the spread of coronavirus.
In America, nanomaterial specialists from New Jersey have found a way of using nanowires made from plant material to improve N95 masks.
Meanwhile, Czech nanotechnology researchers have created a fabric that can kill bacteria and viruses on contact – a breakthrough which could also be successfully applied to masks to help prevent infection.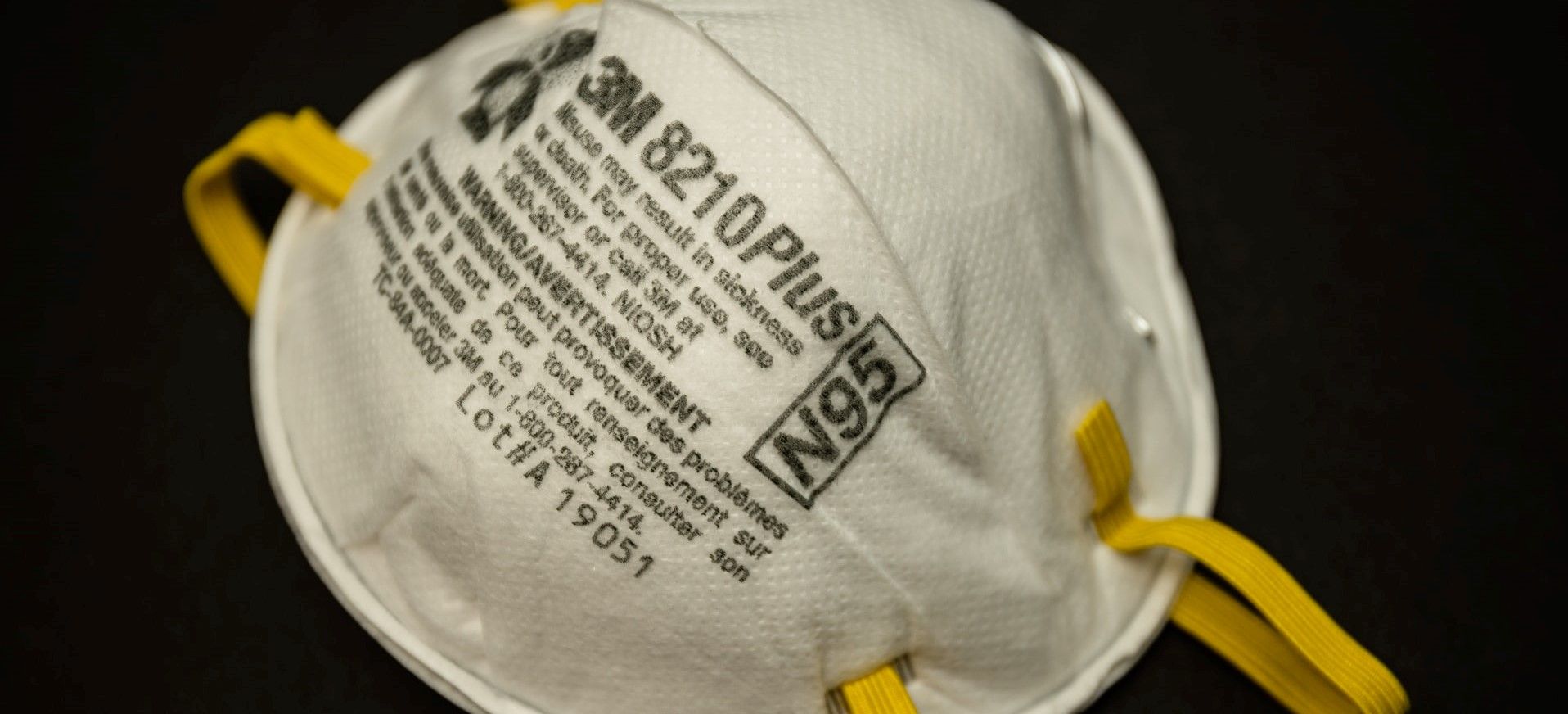 Nanowires Improve N95 Masks and More
The first discovery was made at Rutgers University in New Brunswick, where researchers have found a way to manufacture forests of nanowires to create a barrier for viruses, bacteria, and nanoscale particles. The researchers believe that it could be used in N95 mask filters to improve their efficiency against coronavirus or other infections.
According to the university press release, "The method involves spraying methylcellulose, a renewable plastic material derived from plant cellulose, on 3-D-printed and other objects ranging from electronics to plants…"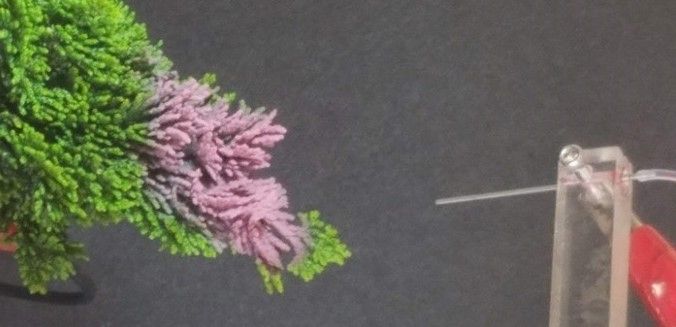 The study has now been published in the journal Materials Horizons.
However, the nanomaterial process can do much more than make better face masks, as the nanowires have multiple uses.
Nanowire forests can also be seen in nature, as such tiny bristles make up the cilia that keep lungs free from dust and other foreign particles, while geckos also have a similar minute brush system called setae which allows them to grip seemingly smooth walls.
Knowing the usefulness of these structures, nanotechnology researchers have already applied nanowire forests to work in small energy harvesting systems that can turn contact between two materials into electricity. Such a system could operate a contact alarm on a door handle or charge a mobile phone via strips laminated onto shoes.
While methods to create nanowires have long been known, the process always involved spinning (much like making candy floss), however this approach lacked control. This discovery allows for the spraying of arrays of nanowires and has opened up a new range of possible applications.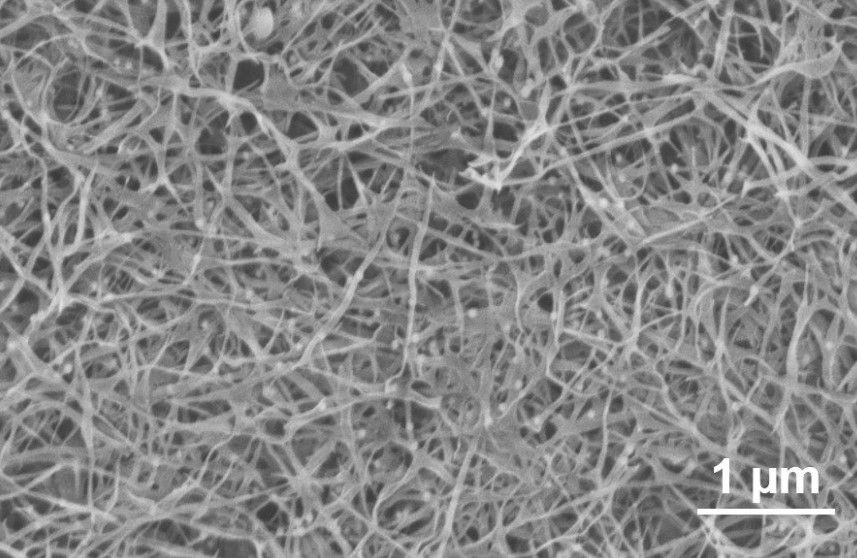 As the study's senior author Jonathan P. Singer, an assistant professor at Rutgers' Department of Mechanical and Aerospace Engineering, explains, "In the nearer term, N95 masks are in demand as personal protective equipment during the COVID-19 pandemic, and our spray method could add another level of capture to make filters more effective."
However, in the long term, the discovery could revolutionise many fields of research.
"This could be the first step towards 3-D manufacturing of organs with the same kinds of amazing properties as those seen in nature," says Singer. "Electronics like LEDs and energy harvesters also could similarly benefit."
A Fabric Embedded with Antiviral Nanoparticles
Developed by Czech nanotechnology specialists in cooperation with the company AG CHEMI GROUP, NANO AB PC-22 is a textile embedded with nanoparticles of copper, zinc, silver, gold, and cerium which provides it with an ability to kill pathogens on contact.  
According to the company's CEO and founder, Igor Sevcenko, the nanofabric has, "… active bactericidal effects, killing 99.99% of all known bacteria and virus."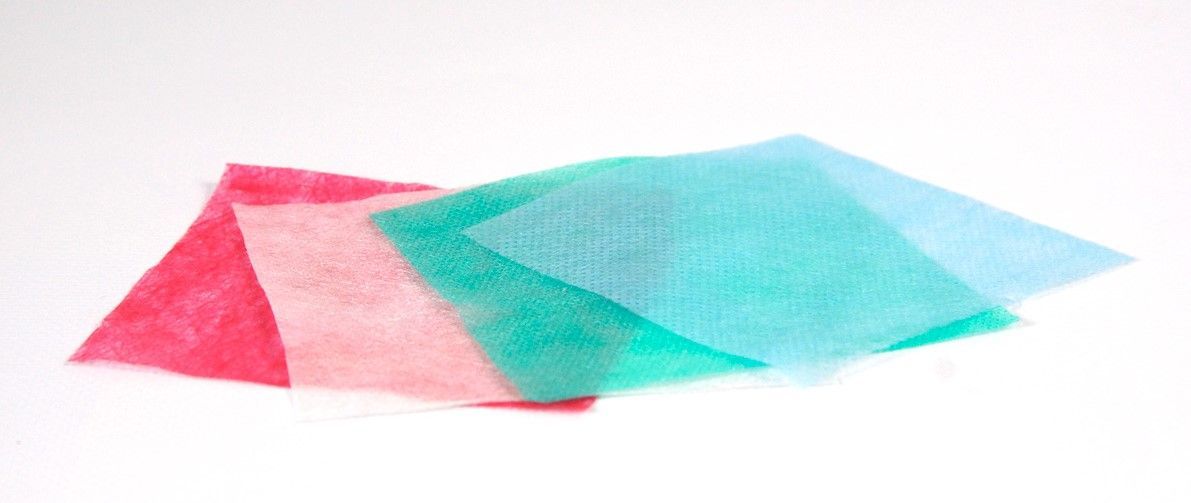 While the textile has clear advantages for use in face masks, the fact that the process can be used on both synthetic and natural fibres, both of which remain washable and durable, means that potentially any fabric can be given pathogen killing properties.
Hospital gowns, curtains, gloves, tablecloths, bed linen, pillowcases, textiles for seats in waiting rooms and on public transport, napkins, and cleaning cloths; all are potential end products for NANO AB PC-22.
Tests have already proven the nanofabric capable of killing 850 different species of bacterium and virus, while analysis on its effectiveness against SARS-COV-2 is ongoing.
Consequently, there are now, "… fixed plans to open a NANO DEVELOPMENT CENTER in Kladno, Czechia by the end of 2020," says Sevcenko. Adding that, "We are now looking for new, well-educated staff to join our team on nanoproduct manufacturing next year."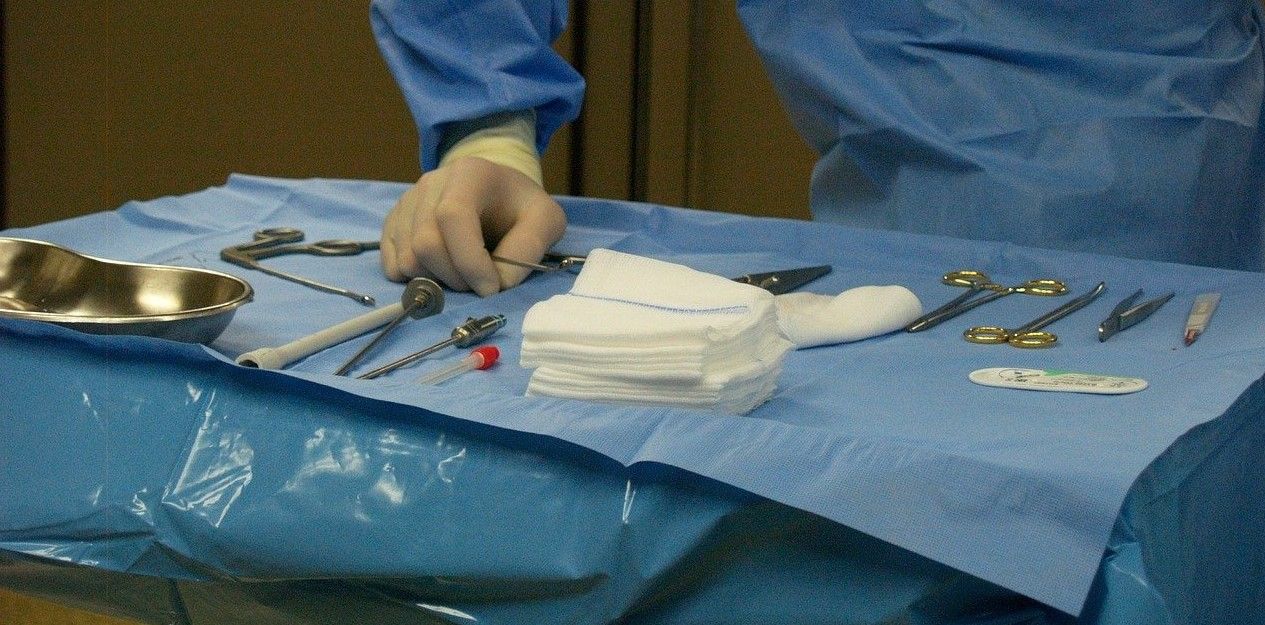 Nanomaterials have long been known for providing exceptional properties to otherwise standard materials. For example, thanks to nanotechnology, composite materials can be made stronger and also lighter, building waste can be recycled in concrete, plastics can be made more flexible, and rubber mixes in car tyres can be lighter, more durable, and electroconductive.
Recently, the coronavirus pandemic has provided mankind with fresh challenges, ones that nanotechnology researchers in both America and the Czech Republic seem willing to rise to.
---
If you are interested in investing in nanotechnology or are interested to learn more about NANO AB PC-22 then please visit: AG CHEMI GROUP.
---
Photo credit: Materials Horizons, Rutgers University, Martin Büdenbender from Pixabay, Elisabeth on Unsplash, AngewandtChemie, & Jonathan J. Castellon