The pandemic has made two things very apparent: the importance of staying healthy and the importance of looking after the most vulnerable in society.
Knowing this, the Prague-based business AG CHEMI GROUP has made a caring gift of hand sanitiser and disinfecting sprays manufactured by the company's subsidiary AG PROTECT.
Given the second wave of infection that is now sweeping across the Czech Republic, the gift of antibacterial and antiviral cleansing products could not have come at a better time.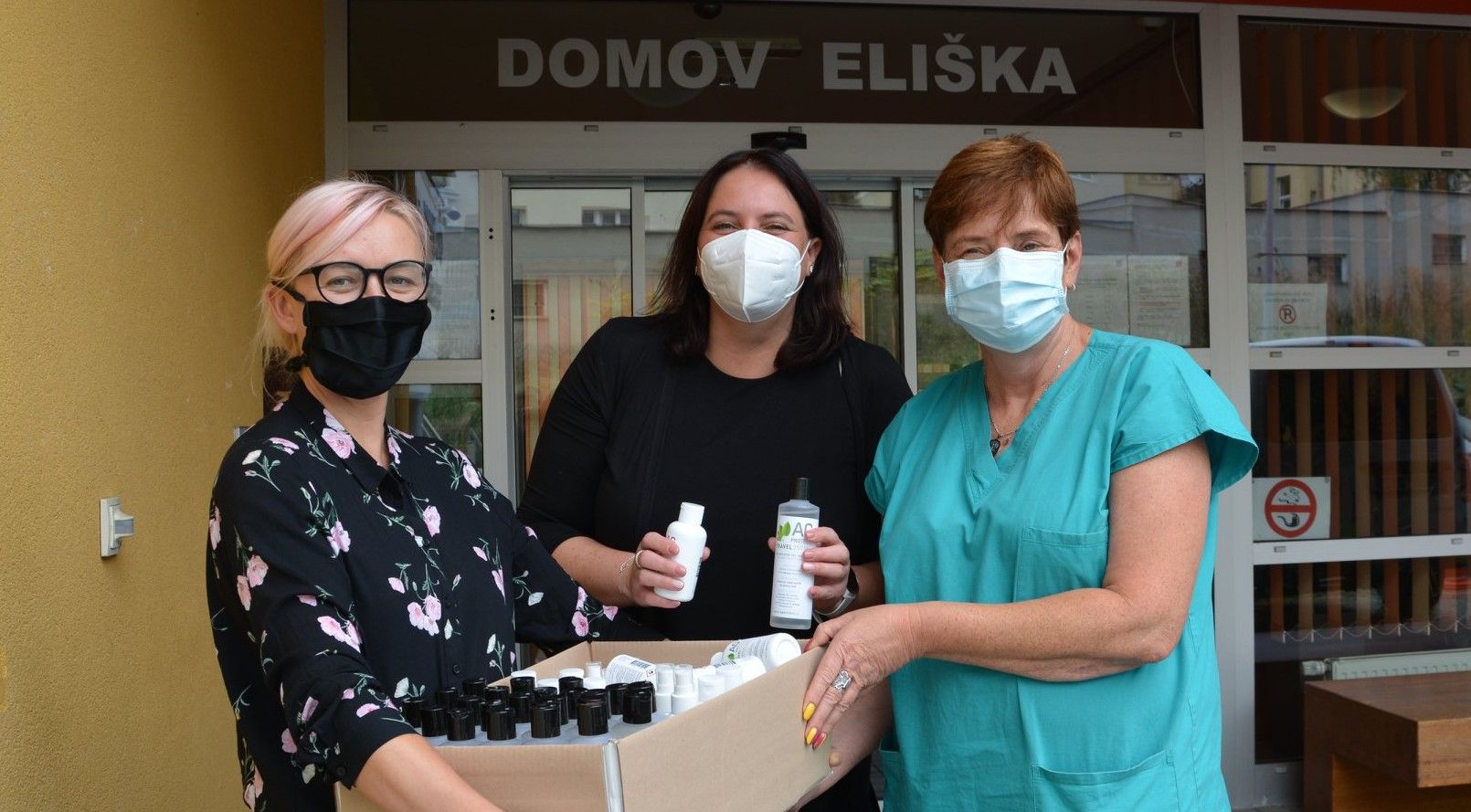 The charities receiving the welcome aid were the Rudná Home for the Elderly, the Sananim homes for those affected by drug addiction, and the Charlotte Masaryk Home for Children.
While AG CHEMI GROUP already has a long-term commitment with the Rudná Home for the Elderly and the Charlotte Masaryk Home for Children and has been offering financial support to them for more than 10 years, the gift to Sananim was a very welcome surprise.
"Given the current COVID situation, it wasn't possible to meet up with any of the children or elderly in person, but following social distancing policy, we were able to gift the hand sanitiser to the homes' management staff who were very grateful for our efforts," said Oksana Forkavec, the company's office manager.
"Mr Kozlík who works for Sananim, even took the time to explain how the charity helps those affected by drug addiction."  
These donations will not only help the recipients stay healthy, but also highlight the importance for everyone to keep their hands clean, especially in the midst of a pandemic.
While hand washing remains the most effective defence against infection against coronavirus, hand sanitisers and disinfecting sprays provide a key tool for when soap and water are not available.
Additionally, it is also important to use an alcohol-based hand sanitiser which is strong enough to be effective against coronavirus.
The standard level of alcohol required to kill most bacteria and viruses (including coronavirus) is 60% to 80%. Ideally, disinfecting hand gel or sanitiser should contain closer to 80% to achieve full confidence in its effectiveness. Those with less than 60% alcohol do not have sufficient killing power to destroy viruses and germs, and may instead only reduce the growth rate of a virus or kill some (but not all) of a group of pathogens.
---
AG PROTECT's range of hand sanitising and disinfecting products meet EU health standards and most contain in excess of 79% alcohol by volume. Please visit their website to see their range of products.
---
Photo credit: AG PROTECT