Before the coronavirus pandemic consumed our daily lives, the biggest risk to business and prosperity was the long-term impact of climate change.
While the economic lockdown did slowdown the rate of CO2 emission, through grounded flights and reduced car travel, in most parts of the world construction employees were permitted to work. This ensured that one of the planet's largest greenhouse gas emitters (producers of building materials) continued to pollute.
Now that things are returning to normal, there is a renewed impetus in many industries to reset to a new normal. A chance to refresh practices to a higher standard.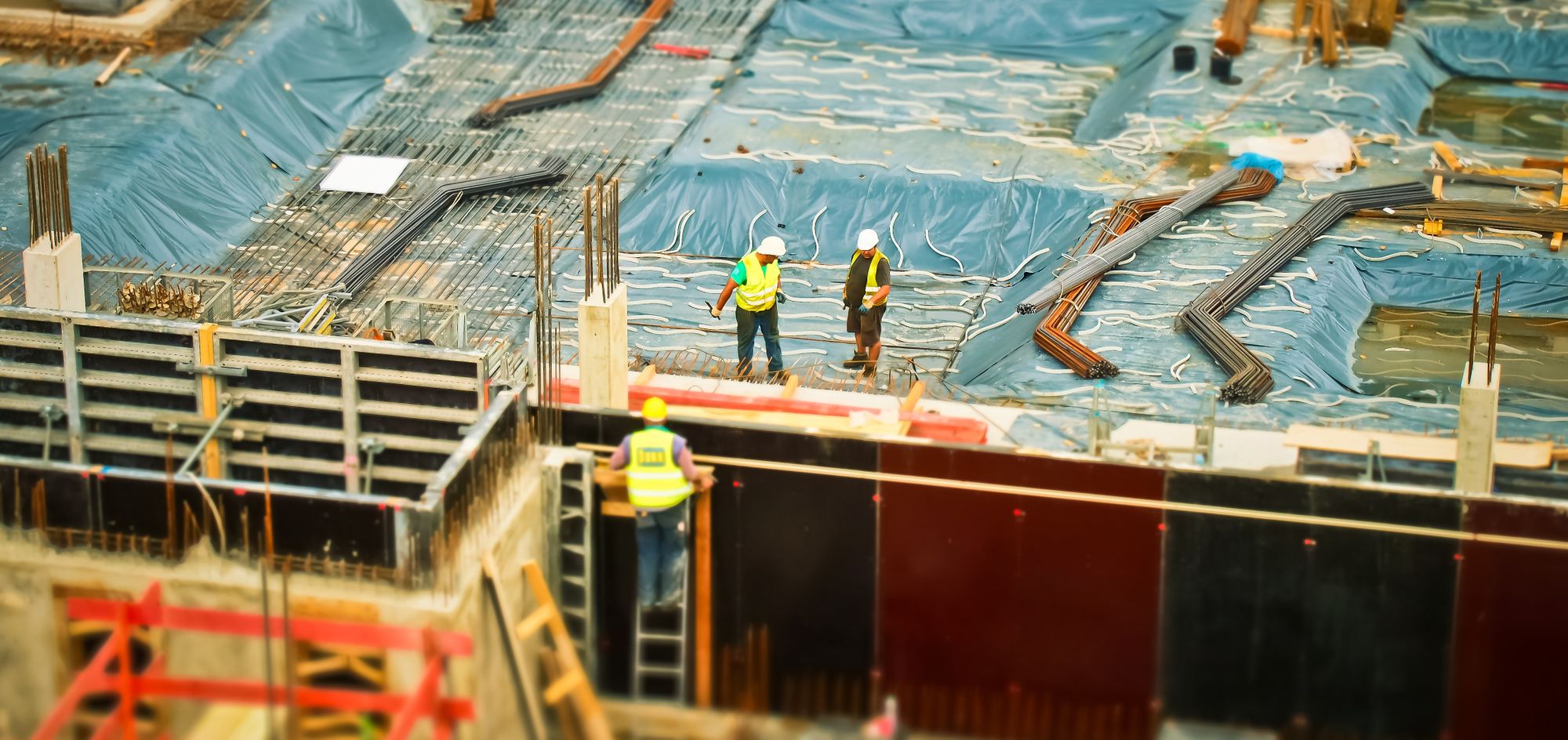 Like many others, the construction industry is hoping to improve its position as one of the largest polluters (cement production accounts for 2.2 billion tonnes of CO2 - equivalent to 8% of the global total) to one that is inside the circular economy.
But how can an industry that spends so much of its time knocking down and rebuilding follow a mantra of 'reduce, recycle, reuse'?
Reduce
With more environmentally friendly practices in mind, a new approach to building design is now entering the sector. Called 'deconstruction', the thinking in the building industry today has turned towards reducing the amount of waste from old buildings. As the online journal Interactive, explains, "Rather than demolishing a building, architects and builders dismantle it so that elements such as wood beams, flooring, and fixtures can be used again. This approach offers an environmental 'two-fer': it keeps the demolished building out of a landfill, and it reduces the carbon footprint of new structures."
Recycle and Reuse
Novel approaches for a greener construction industry do not stop at architectural design. Today, as a way to cut costs as well as become more environmentally friendly, construction companies are looking at ways to obtain quality raw materials from what might previously have been seen as waste.
As the Czech journal Zajimej, reports, "Almost any material can be processed and reused – e.g. masonry, concrete, roof tiles, wood, glass, plastics, asphalt, metals, stones, but also excavated soil can be derived, sorted, processed, and reused as quality building materials. The most frequently reused are building rubble, demolished asphalt, or concrete blocks, which are used in the subsoil of buildings or road foundations."
One such example of how projects are being managed in a more recycled manner can be seen at the multi-functional enterprise Nová Zbrojovka in the town of Brno. A project which involves the conversion of a large industrial building and surrounding plot into a residential area including shops and offices.
Key to the success of the development is reuse the material that is already on the site.
"As part of the demolition work on the existing buildings, we plan to sort and recycle material as much as possible," says Ladislav Všetečka, project's manager and coordinator. "These will be mainly structural concrete, brick masonry, asphalt surfaces and aggregates from the base layers of roads and the railway superstructure of the siding. The resulting recycled material, sorted not only by material but also by size, will be used as appropriate in individual parts of buildings, such as backfilling of demolished underground parts of buildings, strengthening the subsoil of buildings and roads or for levelling surfaces and landscaping."
Rethink
Crucially, for the construction industry, a fourth way exits for reducing its environmental impact; nanotechnology.
By rethinking the raw materials needed for construction, the nanotechnology industry is boosting the green image of building companies.
Such novel approaches include:
Carbon Nanotubes
Carbon nanotubes (CNTs) can provide the following benefits to the construction industry:
·       Improved strength and crack prevention in cement and concrete
·       Improved mechanical and thermal properties in ceramics
·       In sensor production to monitor the real-time structural condition of materials and buildings, known as nanoelectromechanical systems (NEMS)
·       Improved solar panel efficiency, as well as possible development of transparent solar panels for use in windows
Nanoparticles of Silicon Dioxide (SiO2)
Nanoparticles of silicon dioxide can provide the following benefits to the construction industry:
·       Improved strength in cement and concrete
·       Improved fire resistance, light transmission, and cooling properties in ceramics
·       Fireproofing and anti-glare properties in glass
Titanium Dioxide (TiO2) Nanoparticles
Titanium dioxide nanoparticles can provide the following benefits to the construction industry:
·       Faster hydration and self-cleaning properties in concrete
·       Super-hydrophilicity and anti-fogging properties in glass
·       Improved solar panels
Nanoparticles of Iron Oxide (Fe2O3)
·       Increased compression strength and abrasion resistance in concrete
Copper Nanoparticles
·       Improved performance of steel, specifically weldability, formability, and corrosion resistance
Silver Nanoparticles
·       Provides biocidal activity in coatings and paints
One such example of a company taking advantage of nanotechnology breakthroughs in construction materials is AG CHEMI GROUP. Today, the Prague-based business is developing a nano masterbatch that can improve the properties of building materials. The process involves using nanoparticles and carbon nanotubes for use in concrete mixtures. This will include concentrations of recycled materials of between 15% and 40%, thus meeting building concrete standards such as C30 / 37 XF3 Dmax 16 S4 and C30 / 37 XF4 Dmax 16 S4.
At present, the project is awaiting government testing and registration which has been delayed until September 2020 due to the coronavirus pandemic. However, once granted, plans to move towards industrial scale production can begin.
Just another instance which proves that nanotechnology advances in construction materials are not 'pie in the sky' inventions from a laboratory. Instead, nanoparticles can provide real-world improvements in the construction industry, making buildings better, stronger, and perhaps most importantly, greener.
---
Photo credit: Rodolfo Quirós from Pexels, Kawser Hamid from Pexels, Pexels, & Yury Kim from Pexels